Kraft Canada alters its hockey strategy
The brand has cancelled its Hockeyville program due to the NHL lockout and has launched Kraft Hockey Goes On in its place.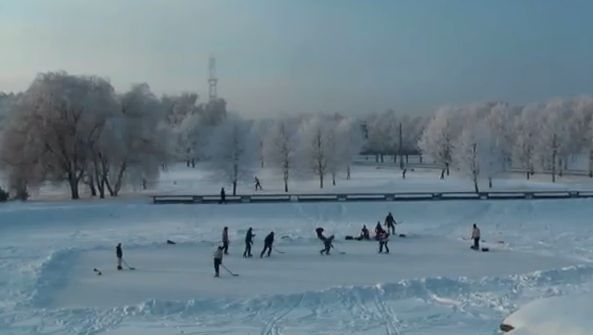 The NHL lockout has claimed another victim with Kraft Canada cancelling its Hockeyville program, which would have been in its eighth year in 2012, and is instead launching a new Hockey Goes On initiative.
Vio Perez, director of scaled programs, Kraft Canada, tells MiC the decision to cancel Kraft Hockeyville, which was produced in partnership with the CBC, NHL and NHLPA and searched for the most hockey-crazed Canuck community, rewarding it with $50,000 to upgrade and repair its hockey arena, was made this week in order to launch a new program in time to get it out on a national level at the start of the new year.
"Hockeyville is a four partner program, with the NHLPA, NHL and CBC partnering with Kraft Canada and we can't continue unless all four partners agree to it," says Perez. "We wanted to go back to the roots of what Kraft Hockeyville was. When it started it was a community-driven program in support of minor league hockey. The new program, Kraft Hockey Goes On gets back to those roots and the spirit that Hockeyville fosters."
Kraft Hockey Goes On is giving $1 million to Hockey Canada affiliated minor hockey associations across the country. The money is broken down to give the top five volunteers at his or her hockey association $100,000, with an additional 20 volunteers at their hockey association given $20,000 each and $100,000 going to Hockey Canada to Learn to Skate programs at the local level.
The program targets moms aged 25 to 54, with a wider reach of anyone who is involved with hockey at a grassroots level, says Perez. Media plans around Kraft Hockey Goes On are still in the works and will be announced in the next few days, she adds.
Communities can nominate local hockey volunteers through Krafthockeygoeson.ca from Jan. 21 to March 8, 2013. A panel will determine the top 100 individuals, and Canadians will vote for their favourites beginning on March 23 with the winners being announced at the end of that month.
A representative from Kraft Canada says however, if the NHL is back next year, Kraft Hockeyville will be as well.