Molson, Hailo to help with holiday cab bills
The brewer has teamed with the app to offer discounts on taxi services through in-store promotions with 100 Toronto establishments.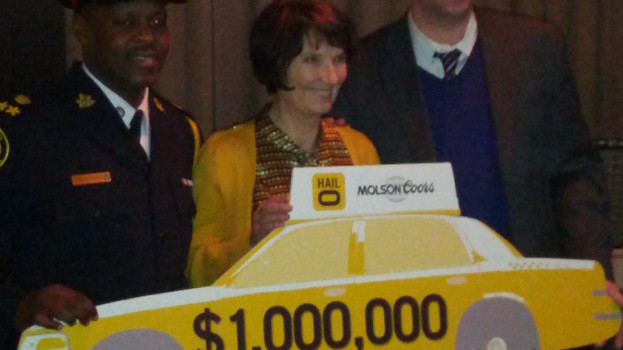 One way to get drinkers to hail a taxi during the holiday season? Offer them $10 discounts on their rides.
That's exactly what Molson Coors and Hailo are doing this December with their "One Million Hailos" campaign.
The brewer has teamed with the cab-hailing app and 100 Toronto-based licensed establishments, which will both promote the campaign in-store with posters and hand out the $10 discount cards.
The campaign was conceived by Hailo, and will also be promoted on mobile platforms, such as AOL Canada and a placement on Fiksu, as well as through Facebook and Twitter.
The Hailo app is available for Apple and Android devices. First-time users need only register their credit cards with Hailo through the app.
The app determines the user's location and displays the seven nearest taxis, then with a few taps of the screen, it signals the closest one.
Justin Raymond, president, Hailo, tells MiC that the holidays are the best time to reach a wide base of new customers with a service like this.
"Taxi cabs are a fundamental part of the holiday season. They become much more relevant for people because there are office parties, house parties, people are out and there's alcohol involved," he says.
Raymond's relationship with Molson goes back about 15 years, when he created a national network of cab companies that were all linked together through the number 1-888-TAXIGUY. The phone service has since evolved into an app.
Hailo, which was created in the UK by three taxi drivers, launched in Toronto in late September, and has surpassed 30,000 downloads.
The "One Million Hailos" campaign ends Jan. 9.
Photo (left to right): Mark Saunders, deputy chief, Toronto Police Services, Carole Berry, public affairs specialist, Molson Coors Canada and Justin Raymond, president, Hailo.