NFC trend shows promise for advertisers
Gauge Mobile Solutions shares the latest report on the technology, which suggests it will open up significant OOH, POS and print ad opportunities.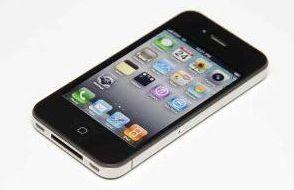 Near field communication (NFC) technology may not be on the radar of the majority of Canadian consumers or marketers just yet, but according to a report by Gauge Mobile Solutions, this will soon change.
"It's a chicken and egg game. You need a few people to jump in and try new things, see what works and see what consumers respond to and don't like," Tony Vassiliev, co-founder and CEO, Gauge Mobile Solutions, tells MiC.
Scotiabank tested the waters in Canada, with an OOH campaign in June that targeted pedestrians. The creative featured a call to action encouraging people to tap their NFC-enabled devices, and offered the opportunity to win four free movies with a Scene debit card sign up.
According to the Gauge Mobile report, Scotiabank saw an increase in credit card sign ups, student banking and sales over the same period in 2011, and found that 26% of those who interacted with the ad did so using NFC.
This result, says Vassiliev, is encouraging, considering that the current market penetration of NFC-enabled devices in Canada is only 16%.
Still Canadian brands have been slow on the uptake, and the technology has been most readily adapted by credit card companies to make mobile payments even easier.
But Vassiliev argues that it also has great potential for marketers in OOH, POS or print ads, noting that NFC will streamline the marketing process, allowing brands to raise awareness, engage consumers and turn them into loyal brand followers by giving them single-tap access to content, such as ticket purchases or coupons.
For this reason, the report expects NFC technology to grow rapidly, reaching 80% penetration by 2016.
The problem going ahead, says Vassiliev, will be making both consumers and marketers more aware of it.