CTV to bring The Amazing Race to Canada
Sponsor and partnership opps are open for the local version of the international franchise, slated for broadcast in the summer of 2013.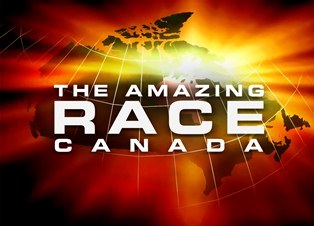 The last time CTV aired a surprise announcement, Charlie Sheen appeared to unveil his sitcom Anger Management and tell Canadians that as the nicest people in the world, they hold in a lot of anger.
CTV's latest announcement that it will launch a local version of The Amazing Race should allow Canadians to channel that anger into full-on competition.
In an on-air message to Canadian viewers during Sunday's broadcast of The Amazing Race, the show's host Phil Keoghan announced that CTV has ordered The Amazing Race Canada for summer 2013.
"Hey Canada! For more than 10 years, you've watched The Amazing Race criss-cross the globe, and you've helped make the show a hit. Now it's time to join the competition. The Amazing Race Canada is coming to CTV," said Keoghan in the 15-second clip.
CTV licensed Canadian format rights for the international franchise from Disney-ABC Domestic Television.
"The Amazing Race Canada is a big show for a big network. Canadians deserve their own summer version, distinct from what is seen in fall and winter. With the incredible diversity, scope, beauty and sheer land mass that Canada has to offer, The Amazing Race Canada will explore the world within Canada. It's a perfect extension to an incredible brand, and a huge opportunity for racers, viewers and advertisers," said president of CTV programming and sports Phil King in a statement.
The Canuck version will include potential remote and urban stops in all 10 provinces and three territories, with competitors crossing up to 9,000 kilometres across the country.
Following Sunday's announcement, the network confirmed that sponsorship and brand partnership opportunities are immediately available for the Canadian-produced version of the series.
CTV Brand Partnerships is looking to work with clients to create four-screen experiences through product integrations, customized activations or original branded content, according to Bell Media.
"With potential stops in all parts of the country, The Amazing Race Canada is an excellent opportunity for clients to engage Canadians from coast-to-coast," said CTV Brand Partnerships VP Mary Kreuk in a statement.
CTV has already launched a microsite and Twitter account for the series, with host and casting details announced in the coming months.
From Playback Daily