First look at the new CES gadgets with AOL's Vivian Ip
The media co's head of agency development and sales operations takes MiC through major trends at the show, including launches in digital fitness, in-car apps and paper thin tablets.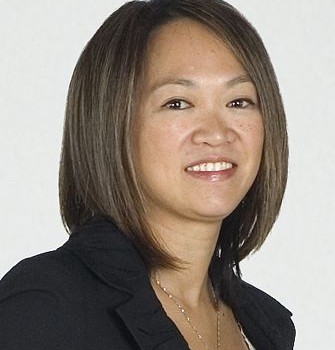 Vivian Ip is the head of agency development and sales operations at AOL Canada. She's blogging from this year's Consumer Electronics Show in Las Vegas for MiC.
Walking the floor of CES in Vegas with 100,000+ other attendees is like the running of the bulls amongst a lot of techie glitter. Some key themes this year are around in-car apps, health and technology, 4K tablets and ultra high definition displays.
Samsung showed off some new products including the large OLED (Organic LED) displays which give amazing image quality and also displayed the world's first curved OLED TV. LG says it will be the first to market a curved OLED TV this year.
Both Samsung and Sony had incredible displays, so large they can't even be called "exhibition booths." Sony's big release this year is the Xperia L phone that has incredible quality from the 1080p screen and is waterproof for 30 seconds or 1 metre. It also has a 13 megapixel camera capable of recording HDR video. Sony also showcased one-touch listening devices, which allow audio to connect to various speakers by simply placing your device on top of a speaker.
There's a bit of a digital health revolution happening at CES this year. The Fitbit allows you to track your sleep, your activity, sync wirelessly and gives you an online dashboard. The wristband comes in a number of different colours and retails for $99. The Huffington Post launched a new mobile app called GPS for the Soul, which helps people become more aware of body, mind and soul rather than just focus on physical health.
From Intel, there was innovation on wireless display (WIDI) which allows you to show your photos from your smartphone wirelessly to a large display.
Some other interesting products to note include the M100 smart glasses by Vuzix, a hands-free smartphone display that is worn around the ear and sits in front of one eye. Another product that has a lot of legs in the future is PaperTab. Intel, Plastic Logic and Queen's University worked together to create PaperTab, a bendable and flexible tablet as thin as paper.
Cool to see so many gadgets in one place and amazing picture quality on both large and small devices and displays. Now I want to go out and pick up an ULTRA high def TV and a Fitbit!