Mercedes-Benz lands new VP of marketing
Former Australia Pacific general manager Gavin Allen will take over from Marc Boderke who has been promoted to VP sales and marketing in Japan.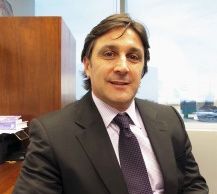 Executive management changes have taken place at Mercedes-Benz, with the company announcing that Gavin Allen will take over from Marc Boderke as VP of marketing in Toronto, effective March 1.
Boderke, following a four-year stint at Mercedes-Benz Canada, is set to relocate to Japan where he will assume the role of VP of sales and marketing.
"We thank Marc for his important contribution in helping fuel the company's growth during his tenure," said Tim Reuss, president and CEO, Mercedes-Benz Canada in a statement. "We look forward to working with Gavin at an important juncture when the company will be launching another significant product offensive. We wish both Marc and Gavin all the best in their new endeavours."
Allen comes from the Australia Pacific arm of the company where he accumulated 12 years worth of experience spanning brand strategy and customer relationship management in his role as general manager of marketing communications. He also managed multiple marketing channels including B2B, digital, social, corporate communications, experience and sports marketing activation, according to LinkedIn.
"I am thrilled to now have the chance to work in the Canadian market and it is with great excitement that I welcome this new challenge," said Allen in a company statement. "I am quite eager to become an integral part of this highly respected executive management team."