Volkswagen goes to the butcher's
The carmaker has launched a TV campaign that places its Jetta in everyday situations to raise awareness about the model's lowered price.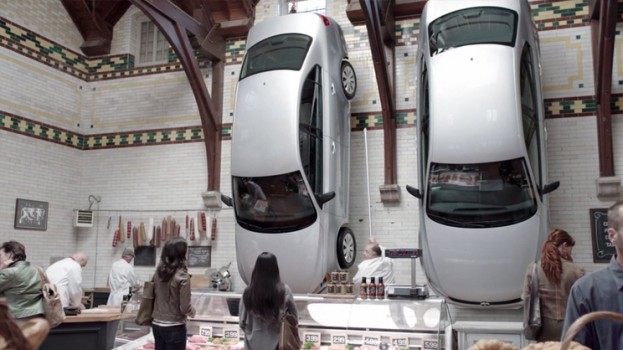 Volkswagen Canada is using a national campaign inspired by its U.K. counterpart to raise awareness for the lowered price of its Jetta models.
Targeting adults 25 to 55, with media by MediaCom and creative by Red Urban, the campaign places the Jetta in everyday purchasing environments.
In the Canadian version of the campaign, which features 30-second spots appearing nationally on both conventional and specialty channels including TSN, Discovery and Canal Vie, as well as on YouTube, a woman visits her local butcher to buy some sirloin steaks. When she notices two Jettas hanging behind the counter, she asks "How fresh is the Jetta?" and decides she'll purchase one.
The campaign is a follow-up to VW's October, 2012 initiative that officially announced the Jetta reprice. The October effort featured digital spots on MSN.ca, Yahoo.ca and CTV.ca, and national print ads in the Globe and Mail, the Toronto Star and the Ottawa Citizen, as well as OOH in major urban markets, including Toronto, Vancouver and Montreal.
"The number one objective of our campaigns was to create awareness. We thought by doing a broad media buy across multiple channels and on TV, that we would achieve a high reach in frequency and a wide audience," Lynne Piette, brand marketing manger, VW Canada, tells MiC about the insight behind the media strategy for the campaign.
The campaign runs until the middle of February.