Peter Mears named president of Initiative North America
The promotion means the Mediabrands Canada CEO will move to New York City this spring.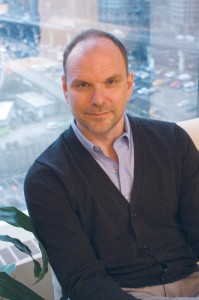 Peter Mears, CEO of Mediabrands Canada is moving to New York City later this year to become the president of Initiative North America. He replaces Nick Pahade who was named CEO at Initiative North America last March, and will continue in a not yet announced role within IPG according to Ad Age.
The move was confirmed by Chris Jones, VP, director corporate communications at Initiative, who added that  Mears is heavily involved in the search for a replacement at the Mediabrands Toronto office.
Mears came to Toronto as president of Mediabrands in 2010, also heading up UM when it opened its first shop in Canada. He was promoted to CEO at the Canadian office of Mediabrands last fall and won Strategy's Media Director of the Year, tied with MediaCom's Jamie Edwards, in November.