CTV orders The Social for fall daytime TV
Hosts Melissa Grelo, Lainey Lui, Cynthia Loyst and Traci Melchor will discuss the day's headlines and celebrity news, and interact with viewers in real-time via social media platforms.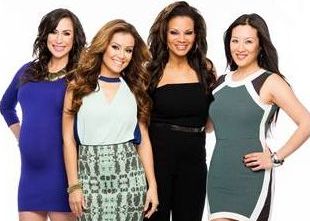 CTV has ordered the new, one-hour daily talk show The Social from Bell Media In-House Productions, Bell Media announced Monday.
The homegrown series, slated for the upcoming 2013/2014 broadcast season, will add five new hours of Canadian content weekly to CTV's daytime lineup, according to a company release.
The Social will be hosted by news anchor Melissa Grelo, gossip blogger Lainey Lui, relationship expert Cynthia Loyst and entertainment reporter Traci Melchor.
The Social will also offer custom sponsorship and brand partnership opps for CTV's advertising partners, Bell Media said.
CTV Brand Partnerships will work with companies to create four-screen experiences involving product integrations, customized activations or original branded content.
"This is exactly the type of series advertisers have been asking for. There is a tremendous opportunity for clients to be involved in building The Social from the ground up," said Bell Media VP brand partnerships Mary Kreuk in a statement.
The Social will "deliver a unique Canadian voice to the CTV daytime schedule," Bell Media said Monday. The live program will open with a round-table discussion by the hosts on the day's top headlines and will also feature celebrity news and lifestyle topic discussion. Throughout the show, the hosts will also check in to social media platforms like Twitter, Facebook and Instagram and via text messaging and email to engage with viewers and keep the discussions topical.
The Social will be produced before a live studio audience at Bell Media's Queen Street headquarters, it will also air live on CTV Mobile and be available on demand at CTV.ca and TheLoop.ca.
From Playback Daily