The goods on CBC's branded content program
Jennifer Dettman and Gaye McDonald tell MiC about the details of the initiative.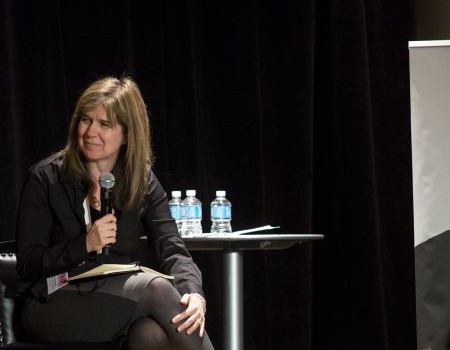 Brands and producers, start your pitching. The CBC has released additional details around the launch of its branded content development initiative, which was first announced last week at the inaugural BCON Expo, produced by strategy and Playback.
The initiative aims to take branded content at the CBC to the next level, by matchmaking producers with brands and marketers to take their daytime afternoon show ideas through the development process.
"Producers should have a category or brand partner in mind, but we have made it very clear that we don't want them to come with a brand already to the table but they should have an idea of who or the type of brand it could be and then how it can be integrated into the program," Jennifer Dettman, head of factual entertainment, CBC (pictured), tells MiC.
Dettman adds that although she doesn't want to limit the ideas for shows, producers and brands should keep in mind the informational and bright tone of the pubcaster's daytime lineup, as well as its target audience, which is adults aged 25 to 54 and skews slightly female.
The CBC will not consider shows that are based around dating, international travel, wilderness adventure, exercise shows or docusoaps, says Dettman. She adds ideas for hour or half-hour shows will be accepted, and should include a multi-platform component, to entertain audiences as well as unite them in things like a national conversation or collective experience.
Gaye McDonald, director of client marketing, CBC Revenue Group, says the initiative is an opportunity for the pubcaster to do a "deeper dive" into the kinds of branded content it has been doing with other existing shows and expand that revenue stream.
"The response from brands and producers has met and exceeded expectations already," she says. "This initiative is new and bold, so the benchmarks were to be cautiously optimistic and remain that way over the next few weeks."
Show ideas will be taken through the same development process as every other CBC show, says Dettman and will be judged both by the factual and revenue groups at the CBC. Information on what is needed to apply for the initiative can be found on the CBC's Independent Producer's website. The deadline for pitches to the program is Tuesday May 21.
Photo (Ryan Walker): Jennifer Dettman at the BCON Expo