On the MiC: Michael Lamb on the future of paywalls
The McKinsey and Company partner discusses his Ink & Beyond Conference talk and digs deeper into what paywall models are showing promise.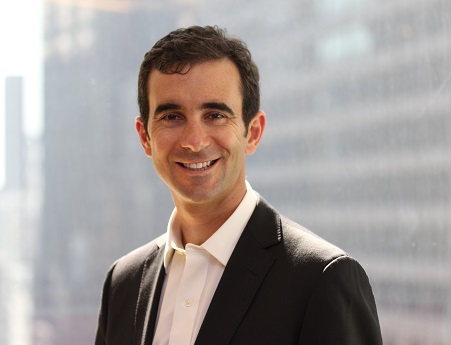 With Newspapers Canada's Ink & Beyond conference officially under way in Ottawa, media biz bigwigs are gathering for three days of panels and discussions about a wide array of issues facing the industry. This afternoon's Paywalls: From Launch to Lessons Learned session features Michael Lamb, partner McKinsey and Company, and Wayne Parrish, COO, Postmedia Network Inc., who will use examples from Canada, the US and the world to discuss the future of paywalls.
MiC caught up with Lamb, who shared his insights on what's happening in the paywall landscape and who's leading the way.
What can we expect from your talk?
Lamb: We'll compare and contrast some of the lessons learned about paywalls in Canada with those in the US and abroad. We'll also talk about the next horizon of growth. In other words, once you have launched a successful paywall, what's next? How do we engage the younger mobile-centric audience to drive growth?
Why are paywalls necessary?
Lamb: The real decisive moment came when newspaper publishers realized that digital pay models were not just a good idea, but a necessity to generate the revenue they needed. That was due to a combination of the continued decline of print and the rapid maturing of the digital display business. Digital advertising growth has slowed radically in the last five years, meaning the idea of a fully ad-supported future has become less likely.
What are some challenges?
Lamb: Making it work requires a different set of capabilities than publishers have historically had. You need, overnight, to have real e-commerce expertise and you need to be able to directly accept payments from consumers digitally.
Which paywall models are emerging as the most effective and why?
Lamb: The recent wave of paywalls have sharply favored metered models, in large part because they allow publishers to "have their cake and eat it too" by preserving the reach and inventory required by the digital advertising business.
With the metred model, as implemented by the New York Times and other publications, the experience was unaffected for almost 80% of the audience because they were consuming fewer articles than allowed by the metre. The reach of the properties largely held true, and they had unsold inventory to begin with, meaning that they could lose a reasonable number of page views and still fulfil their advertising commitments.
Sites like Spotify, as well as ESPN with its Insider, have also done a nice job by putting a paid experience inside a free experience in a way that drives consumers to that premium experience.
How do paywalls benefit advertisers?
Lamb: It provides advertisers with very clear proof of engagement. There's no greater proof that the audience is invested in the content than the fact that they're willing to pay for it. Traditionally, that's the type of engagement that advertisers have liked to associate with. Over time, business will also produce better insights into who the audience is. We'll have direct relationships and better information about who [readers] are, including data points that will be of interest to advertisers.
How do you see the paywall landscape changing in 2013?
Lamb: If challenge one was transitioning to a paid experience, which in most cases is about monetizing existing engagement and loyalty, then the next challenge is going to be showing that we can develop and grow this engagement and loyalty within a paid structure.