The Verdict: CCM goes digital for launch
The hockey gear brand partnered with Microsoft Advertising to launch its first Xbox-only campaign with a contest and video content.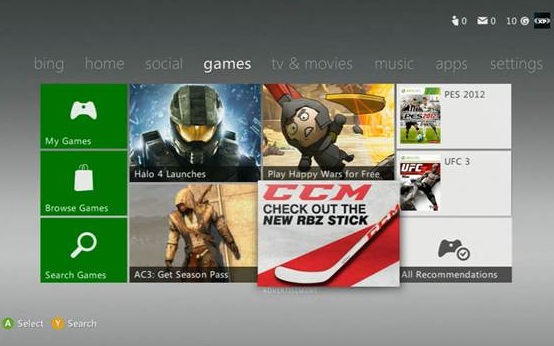 With the upcoming launch of its new RBZ hockey stick in late 2012, CCM was looking to bolster its presence in Quebec, as well as its ability to compete with rivals Nike and Bauer in a new and unique way.
The hockey gear brand teamed up with Microsoft Advertising to launch its first-ever Xbox-only campaign. With media and creative by Carat, the campaign targeted kids aged 13 to 21 and adults 25 to 49 and rolled out in three phases.
The first phase featured a branded destination environment in Xbox Live that contained information on the new stick, as well as a contest to win RBZ sticks before they launched and a trip to the Reebok/CCM Pro Hockey Summit in Vail, Co, where NHL players test out the latest hockey equipment from CCM and Reebok.
The brand followed this up by leveraging the summit to create original content, documenting the experiences of the contest winners. CCM then partnered with hockey game NHL2K13 and relaunched its branded destination environment in Xbox Live to coincide with the release of the game. The environment featured a series of videos, and offered those who viewed them the chance to download a free virtual RBZ stick for their Xbox avatars.
Louis-Philippe Charland, digital strategist, Carat, tells MiC that the campaign was designed based on insight from Xbox that about 50% of Xbox players who play hockey-related games also play hockey in real life.
While CCM was unwilling to share sales information, but data gathered by Microsoft Advertising shows that the campaign garnered 5.5 million total impressions. It also resulted in 14,000 contest entries, more than 47,000 video views and 31,000 virtual stick downloads.
Charland says that if the brand could do anything differently, it would have created more original video content around the Pro Hockey Summit, given how well it was received by consumers.