Wilson on ABC's new shows: blog
The UM director of investment on ABC's big bet from Joss Whedon and the funniest comedy she has seen yet this week.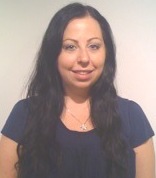 ABC stated that its plan was to attack Tuesday aggressively with all new programming. First up is Joss Whedon's Marvel's Agents of S.H.I.E.L.D., which takes the Tuesday 8 p.m. slot previously given to Dancing with the Stars. With the long-running dancing series condensing its competition and results programs to a two-hour episode on Monday nights. The network has high hopes for S.H.I.E.L.D. and saved it until the last show presented at the upfront where Whedon and the entire cast came out to greet the theatre and show us the first clip of the show. I thought the clip looked good, was definitely action packed and had fabulous production but isn't my kind of show. I would be really surprised if this doesn't do well.
Whedon's new show is a strong lead-in to what I think was one of the best comedies I've seen this week, The Goldbergs at 9 p.m. on Tuesdays. This retro '80s-style family sitcom is based on actual home footage from actor Adam Goldberg (Dazed and Confused!). It's my pick for being the next Two and a Half Men and it drew  a big response from crowd. The Goldbergs is a lead in to Trophy Wife starring Malin Ackerman and Bradley Whitford which I thought looked okay, but wouldn't watch – might go the same way as Suburgatory which I didn't think would last but did. Trophy Wife leads into Lucky 7 at 10 p.m., a one hour drama about seven lottery winners who work together, including  one guy who didn't play that day…worst nightmare (UM lottery group you know what I'm talking about).
Wednesday has The Middle back at 8 p.m. as a lead into the new James Caan-comedy Back in the Game about a divorced mom who moves back in with her cranky dad (played by Caan) and ends up coaching a baseball team of reject kids. In my opinion if this show survives it will be due to its timeslot and not it's content. At 9:30 p.m. is Rebel Wilson's Super Fun Night. ABC brought her out on stage where she made some very inappropriate (but hilarious) jokes and I think the show will be pretty funny. Rebel has been entertaining as comic relief in movies like Bridesmaids, but I worry that an entire show of her type of humour wont resonate with viewers.
Thursdays is another jam packed night on ABC starting off with Once Upon a Time spin off – Once Upon a Time in Wonderland at 8 p.m. The trailer was intriguing, I think it will obviously appeal to viewers who have embraced the original series and should do well in as the lead into Grey's Anatomy's 10th season. I gave up on Grey's a few years ago but judging by the fact that ABC is keeping it around and basically every woman I know watches it – who knows how long this show can go on for (is this the official last season?).
The 10 p.m. timeslot on Thursday is home to a show that ABC gave the most emphasis of the night to (which makes me consider tuning in), Scandal.
The only exciting thing about Friday or Saturday that it was ABC's goal last year to make Friday a destination and they announced viewership is up 30% year over year.
Sunday continues to look good for ABC, America's Funniest Videos followed by sophomore hits Once Upon a Time and  Revenge, which leads into new show Betrayal. Based on the trailer Betrayal is basically the TV version of the movie Unfaithful. It's based on an unfulfilled wife who has an affair with actor Stuart Townsend only to have him be the lead prosecutor against her lawyer husband. It looked eerily the same as the movie – and I don't think that was on purpose….and I think will attract the same attention as the movie which did quite well.
My favourite pick for mid-season was Mind Games starring Steve Zahn and Christian Slater. Even though TV audience hasn't sided with Slater in his last three TV ventures, I still have high hopes for the show. Mind Games is about two brothers who run a unique agency which uses mind manipulation in order to solve their client's problems. If this show finds its right timeslot I think it will do well, I know I'll be watching.