Tourisme Montreal captures the moment
The tourism board is targeting groups, including families and the LGBT community, with five niche campaigns and a website with user-generated content.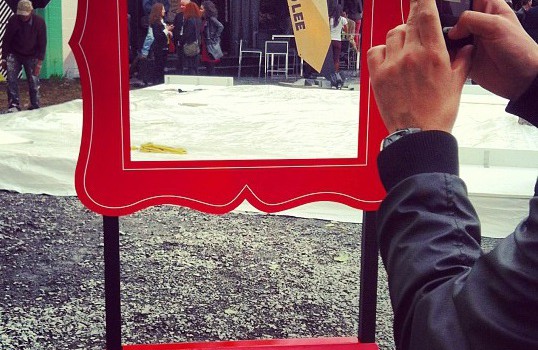 Tourisme Montreal is looking to attract visitors from all walks of life through a series of recently launched niche campaigns, with media by Touché!PHD and creative from Sid Lee.
The campaigns, which are focused on Ontario, Quebec and the North Eastern US, feature five specific themes -  entertainment and festivals, food, family, business and LGBT – and rely primarily on content partnerships.
To promote Montreal's entertainment scene, the tourism board partnered with The New Yorker and invited a team of bloggers to the city to share their experiences in print and digital. It has also teamed up with festivals like the Osheaga Music and Arts festival and the Montreal Jazzfest, where it will host on-site activations and contests.
To highlight the city's food, Tourisme Montreal formed a content partnership deal with Bon Appétit magazine.  Meanwhile, to promote Montreal as a family destination, it partnered with Canadian Living and Coup de Pouce and hosted a tour of the city's family attractions.
Tourisme Montreal is also looking to reach out to the LGBT community by leveraging local and international stars to blog and create short video content about the city from their perspective, and it has launched a business blog, Meetings a la Montreal, to promote the city as a business destination.
The campaigns are anchored on the website Buzzmtl.com, where content will be aggregated by using the hashtag #mtlmoments. Visitors can use the site as a search tool to find relevant content by inputting what they're looking to do and the time of year they plan on visiting the city.
Montrealers and everyday tourists are urged to get in on the action by sharing their moments and using the hashtag, and Tourisme Montreal will also have teams at events around the city, as well as life-sized photo frames for people to snap their pictures with.
Frédérick Ranger, director, communications and interactive media, Tourisme Montreal, tells MiC that these campaigns are part of the tourism board's efforts to break away from traditional advertising. He adds that it was important to allow consumers to share their experiences of the city by placing them at the centre of the campaign and getting them involved in content creation.
The campaign will run until the end of 2013, after which Tourisme Montreal will evaluate its performance.