CTV launches TV Everywhere platform, sked switches and Twitter pact
The broadcaster unveils a refreshed 2013-2014 primetime schedule with time slot changes and a handful of new series.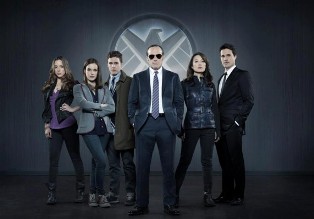 CTV has unveiled its fall 2013-2014 schedule, and with it, its new TV Everywhere platform, launching with Bravo Go on July 18 and CTV Go in the fall.
The broadcaster has also partnered with Twitter on a series of TV-related analytics initiatives. They will focus on the social TV behaviour of Canadians, social TV ROI and the relationship between audience engagement and Twitter activity. CTV is the second broadcaster to announce such a partnership this week, with Shaw unveiling a pact with Twitter at its upfront on Wednesday.
The bulk of CTV's fall schedule is returning shows, with a handful of new acquisitions – four new dramas, two new comedies and one unscripted series for prime-time.
On the CanCon side, the broadcaster announced Thursday that it has ordered Masterchef Canada, a local version of the international format, to be produced by Proper Television for winter 2014.
"It's tough to crack the CTV lineup, but when programs do, they have the best chance of success on CTV. We're very excited to bring a powerhouse lineup to viewers and advertisers that feature some of the most compelling programming available," said Phil King, CTV president of programming and sports, in a statement.
In all, CTV's schedule features 17.5 hours of simulcast programming weekly (Global and City both have 14.5 hours). With few new additions to the lineup, CTV is focusing on refreshing the primetime schedule with key scheduling changes.
The network has handed new Canadian series Played the coveted 10 p.m. Thursday time slot, previously filled by Flashpoint and Motive.
New stateside pickups include Hostages (fall), from exec producer Jerry Bruckheimer, and Intelligence (mid-season) on Mondays at 10 p.m.
The Tuesday lineup is all new, with Joss Whedon's Marvel's Agents of S.H.I.E.L.D. (ABC, pictured) starting at 8 p.m., followed by back-to-back comedies The Goldbergs (ABC) and Trophy Wife (ABC) at 9 p.m. and 9:30 p.m.
Wednesdays have a double dose of action, with paranormal drama The Tomorrow People (The CW) at 7 p.m. and returning series Arrow following in a new time slot at 8 p.m.
CTV will add upcoming homegrown multi-cam comedy Spun Out, starring Dave Foley, for mid-season, and premiere Masterchef Canada in 2014.
Other new series for mid-season include Kirstie Alley's self-titled comedy Kirstie (TV Land); Mixology, a serialized comedy series from the writers of The Hangover (ABC); Surviving Jack (Fox), starring Christopher Meloni; and J.J. Abrams' mystical drama Believe (NBC) for Sundays at 9 p.m.
In addition to its new shows, the network announced that it has acquired Person of Interest for fall, which previously aired on City in Canada.
The broadcaster is moving its big unscripted productions – Dancing With the Stars, The Voice, The X Factor, American Idol and Undercover Boss – to CTV Two to create a "unique, complementary schedule for its companion network." It also acquired Mike & Molly and Hot in Cleveland to air in strips on CTV Two.
And for daytime, bolstering its focus on talk TV, CTV will premiere its new in-house talk show The Social at 1 p.m., to be followed by Bethenny, which it acquired during the L.A. Screenings last month, at 2 p.m. The Social and Bethenny will lead in to the channel's afternoon simulcast talkers, Dr. Phil, The Ellen Degeneres Show and The Dr. Oz Show.
As it implements its TV Everywhere strategy, the broadcaster said Wednesday that the CTV Go platform will let viewers access both a live stream of CTV's broadcast channel and on-demand programming.
From Playback Daily