Nominations open for Media Director of the Year
Submit your nomination picks for MDOY with three reasons why they're tops for this year's competition.
Got a boss, partner or peer with vision? Submit their name to become this year's Media Director of the Year.
To submit a nominee, forward their name with three reasons why they are a top leader (creating new divisions, implementing new systems, big client wins, etc.) by Thursday July 11 to Vmaloney@brunico.com.
Each year, strategy invites the media industry to nominate their fearless leaders and share their topline accomplishments. The task of determining which nominee most deserves the Media Director of the Year nod falls to our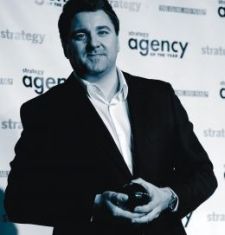 Media Agency of the Year jury, and the winner will be awarded at this year's Agency of the Year ceremony in November.
In 2012 there was a tie for MDOY with Peter Mears, who then worked as CEO at Mediabrands (he has since moved to New York as president of Initiative North America) and Jamie Edwards, CEO at MediaCom Canada both taking the prize.