MarineLand buys top spot: Media Monitors
The Niagara Falls-based amusement park had the most ad airtime in Toronto, with Bell TV buying the top spot in Montreal.
MarineLand bought the most advertising airtime in Toronto according to the latest Media Monitors report for the week of July 1 to 8.
The Niagara Falls-based amusement park moved up to take the top spot from #5 the previous week. Volkswagen jumped to #2, from #28, for the week, Bell TV joined the list in at #3, Petro-Canada moved up to #4, from #9, and Spence Diamonds leaped to #5, from #10, to round out the top of the list.
Montreal has an all new top four on the list, with Bell TV joining in at #1, Just for Laughs in at #2, Wawanesa Insurance in at #3 and Ford Lincoln Mercury in the #4 spot. Brault & Martineau dropped to #5,  from #1, for the week.
Toronto:
By brand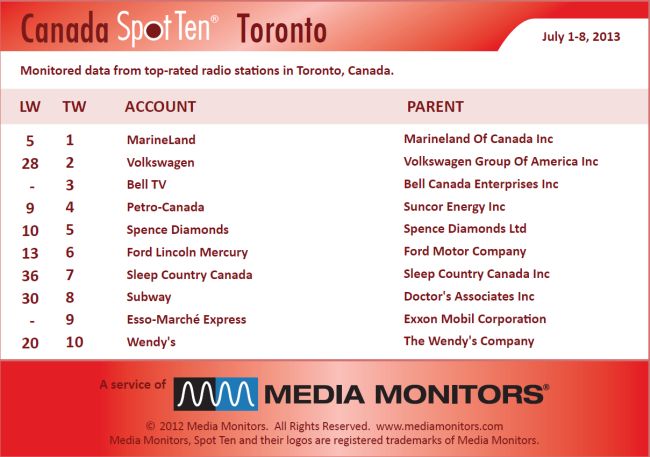 By category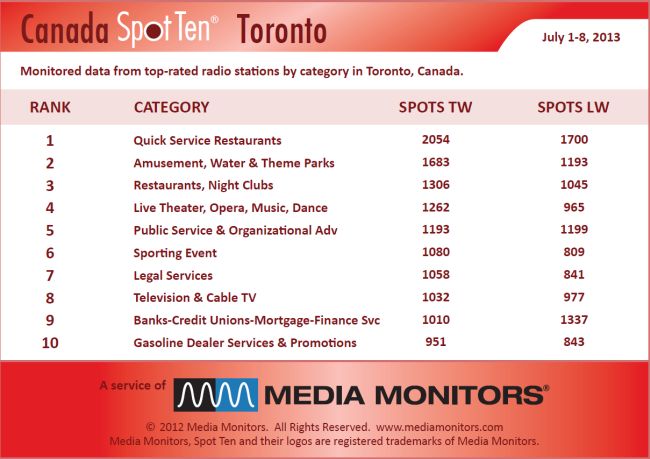 Montreal:
By brand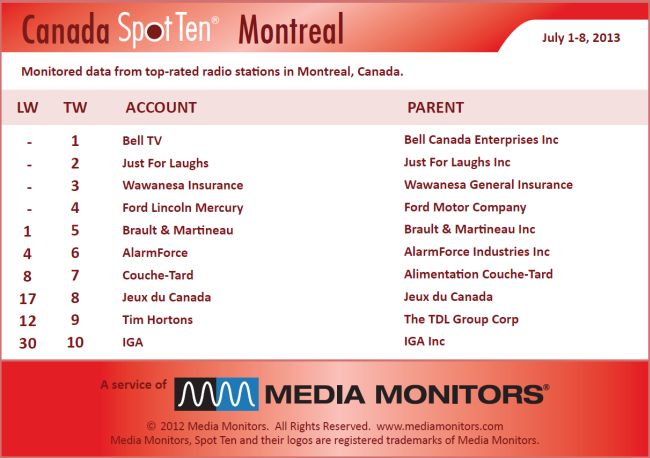 By category