Sears Canada partners with Penningtons
The retailer will sell the Reitmans-owned brand's clothing and revamp department stores to launch dedicated plus-sized sections.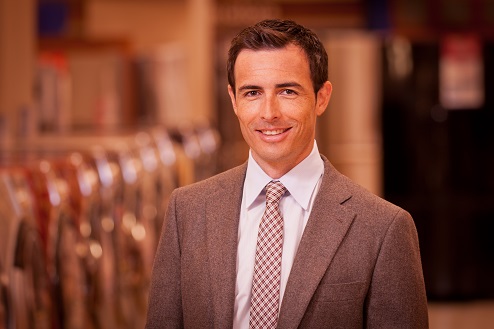 Yesterday Sears Canada announced the details of a new partnership with Reitmans to bring Penningtons' plus-sized women's clothing to the department store.
Penningtons fashion will be available in five pilot stores starting in September, as well as through Sears.ca, before rolling out in additional stores and in the Sears Catalogue in spring 2014. The five pilot stores will be revamped, with 4,000 sq. ft of retail space dedicated to plus-sized apparel, much like Sears has sections dedicated to suits and the kitchen.
Calvin McDonald, president and CEO, Sears Canada, tells MiC that Penningtons apparel will make up between 70% and 80% of the new plus-sized section, while the rest will consist of brands that Sears already carries.
He says that Sears is currently developing branding for the section, and will also import fixtures from Penningtons stores, including signage and images, to help promote the arrival of the Penningtons brand.
Outside of the retail space, Sears will promote the new pilot stores with media buys that are specifically tailored for the markets they're in. Sears will also leverage its flyer and its seasonal Look Report to promote the Penningtons brand.
McDonald says the move was a good fit for Sears because it will allow the retailer to expand its reach with plus-sized women aged 30 to 45, who he says tend to be underrepresented in a the fashion category, which primarily targets the 18 to 34 demo. He adds it will allow Sears to grow its plus-sized apparel business without cannibalizing Penningtons' sales in its own independent stores, which are often located outside of malls.
McDonald compares the Reitmans partnership to recent agreements Sears has signed with shoe company Aldo, and with Buffalo for its Nevada apparel brand, and points to these partnerships as part of Sears' overall strategy to create value through trading and revitalize Sears' business.
"When we look at the balance of sale within our stores, we know we have too many categories that are highly seasonal and not productive all year. They're declining in the industry and aren't attractive categories to be in, or are highly dependent on weather or the economy," he says. "Too much of our sales are attributed to those, so it's difficult to maintain sustainable growth in our business."