Cineplex to acquire EK3 Technologies
The company is looking to expand its digital indoor signage unit, Cineplex Digital Media, which currently has networks in sports stadiums and theatre lobbies.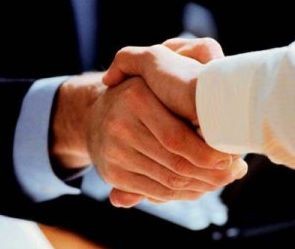 Cineplex announced on Wednesday that it is growing its digital indoor signage unit, Cineplex Digital Media, by acquiring London, Ont.-based EK3 Technologies.
EK3 has operations in Canada, the US and other countries, and provides digital advertising signage for clients including Tim Hortons, Walmart and McDonald's, among others.
The initial purchase price has been set at $40 million, but may rise as high as $78 million if certain performance targets are met. Cineplex's offer is conditional upon acceptance by the holders of 97% of EK3′s shares.
If the deal is approved, EK3 will be renamed Cineplex Digital Networks, and will be headed up by EK3 president and CEO, Nick Prigioniero. The unit will provide clients with creative services, media sales and network operation services, offering advertisers a mix of customized static and video ad opportunities.
Pat Marshall, VP, communications and investor relations, Cineplex Entertainment, tells MiC that the acquisition was a natural fit for both companies because EK3 was seeking financing and Cineplex was looking to expand its indoor digital media business through acquisitions of other companies in the space.
She says the deal will allow Cineplex to grow its domestic and cross-border businesses, and that it will also let the company leverage EK3′s proprietary platform and software, as opposed to relying on third-party vendors as it's done in the past.
She adds that the acquisition of EK3 is also part of Cineplex's broader long-term strategy to diversify its business. According to Marshall, about 60% of Cineplex's total revenues come from the exhibition of films, but the company also focuses on merchandising, through concessions and games, media, cinema pre-roll, digital signage and other advertising, and through interactive, namely advertising and content on its website.
Other areas of business, she says, are Cineplex's Scene loyalty program with Scotiabank, its e-commerce platform, and its Front Row Centre events, which include non-Hollywood based offerings like ethnic films, Broadway plays and live performances from the Metropolitan Opera.
Marshall says this diversity provides Cineplex with important alternative revenue streams when box office revenues are down.
Cineplex first launched its indoor digital signage as a complement to its theatre screen ad offerings. From there, it evolved into Cineplex Digital Media, and has since worked with clients including Scotiabank, Rogers and CIBC, among others.
In addition to its lobby network, Cineplex Digital Media also has a sports stadium network with screens in the arenas for NHL teams in Ottawa, Edmonton and Calgary, as well as an ONroute network, which includes ONroute service centres along Highway 400 and Highway 401.