Canada Summer Games Host Society puts its game face on
The society is promoting the 2013 Games in Sherbrook Que., with TV spots, which are accompanied by its first ever digital and national radio buys.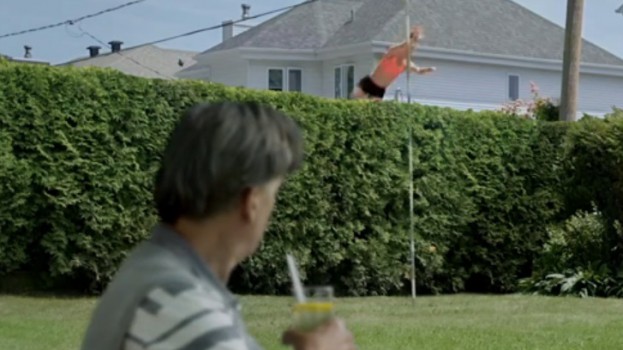 The Canada Summer Games – Sherbrooke 2013 Host Society wants Canadians to live the Games in its new national campaign with media by Carat Montreal and creative by Lg2.
Targeted at adults aged 25 to 54, the multi-platform campaign relies heavily on TV buys on conventional and specialty channels including CBC, and in Quebec on Radio-Canada and Astral-owned channels like Canal Vie and Z TV, as well as radio spots on Virgin, NRJ and Rouge FM.
In one TV spot, a man is enjoying lemonade in his backyard when an athlete runs in and pole vaults over his hedges. In the other, a woman is playing golf when a hammer, thrown by an athlete competing in the hammer throw, crashes down near her.
The TV and radio buys are supported by print buys in national papers like La Presse, Le Soleil and La Tribune in Quebec, as well as digital buys on their websites, on the CBC and Radio-Canada websites and the digital properties for Astral's TV stations.
Michèle Savard, VP of communication planning, Carat Montreal, tells MiC that this campaign marks the first time the Games have been promoted through digital channels. She says that this is also the first coast-to-coast radio buy for the Games.
She adds that the Games decided to leverage digital and national radio buys to help it reach out to and engage all Canadians, since that the Games feature athletes from across Canada.
The campaign runs until Aug. 17, while the Canada Summer Games take place from Aug. 2 to Aug. 17.
[soundcloud url="http://api.soundcloud.com/tracks/102262663" params="" width=" 100%" height="166" iframe="true" /]