Tessa & Scott skate onto W Network
The six-part half-hour series will follow skating duo Tessa Virtue and Scott Moir in their quest for Olympic gold at the 2014 Winter Games in Russia.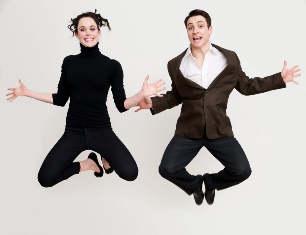 The W Network is leveraging the tense lead-up to the 2014 Sochi Winter Olympics with the launch of Tessa & Scott, featuring Canadian figure skating pair Tessa Virtue and Scott Moir.
The Corus Entertainment-owned specialty has commissioned six half-hour episodes of the factual series, slated to begin shooting this summer and launch on Jan. 2, 2014.
Tessa & Scott will follow the day-to-day lives of the skating duo in their quest for Olympic gold at the 2014 Winter Games in Russia. That includes giving viewers a window into the world of competitive ice dancing and their personal relationship, having skated together since 1997.
"We're excited to give W Network viewers an intimate look at the lives of two of Canada's most successful and beloved athletes. With Tessa & Scott viewers will experience a new kind of bold and vibrant documentary story-telling, revealing that the pressure and excitement isn't only on the ice but behind the scenes as well," said Vibika Bianchi, Corus Entertainment VP original programming, lifestyle, reality and factual, in a statement.
Virtue and Moir won a gold medal at the 2010 Olympic Games and gold at the 2010 and 2012 World Figure Skating Championships, amongst their many competitive accolades.
Image by Myra Klarman from virtuemoir.com
From Playback Daily