Former Olympic Consortium SVP launches Cimoroni & Company
Dan Cimoroni's client services and content company comes to market with a Bell Media partnership that will see it represent ad inventory for the 2015 FIFA Women's World Cup.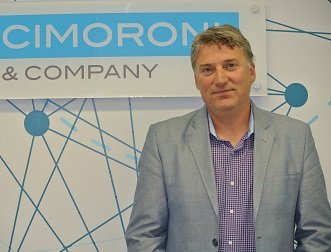 Yesterday, former SVP of the Canadian Olympic Broadcast Media Consortium, Dan Cimoroni, announced the launch of his client services and content business, Cimoroni & Company.
Cimoroni tells MiC that the company will focus on connecting its clients with commercial, media and event-based advertising and sponsorship opportunities, and will help with original content development, as well as offer a wide array of other services.
Cimoroni says that he decided to launch the company because he saw holes in the Canadian marketplace that matched up with his skill set.
In particular, he saw an opportunity for the company to represent and sell ad inventory on behalf of clients who don't want to or are unable to add staff for specific projects, as it will do for Bell Media through a new partnership around the 2015 FIFA Women's World Cup.
"When I was at the Olympic Consortium I was bullish that the 2015 Women's World Cup in Canada is going to be the single largest female sport conversation we'll see in our lifetime," says Cimoroni of his decision to partner with Bell.
The deal will see Cimoroni & Company handle the sale of partnership packages, advertising time, digital advertising and all broadcast elements related to Bell Media's multi-platform coverage of the tournament, which will take place in Canada. Opportunities will include promos and branded storylines on Sportscentre and across other platforms leading into the game, as well as a variety of customizable ad and sponsorship offerings.
Cimoroni & Company is also coming to market with a partnership with The Feldman Agency, a music and entertainment company. Together the two are working on tours, including a national tour sponsorship around Hedley that's starting in the spring, and a country music tour that will include a behind-the-scenes broadcast event.
Cimoroni says he is also looking into ways to change the athlete representation and sponsorship model in Canada, and that he will be announcing a new deal within the next month.