Rogers Media names Hayden Mindell to top TV post
Mindell takes over the VP of TV programming and content post from Malcolm Dunlop, whose departure was announced in late August.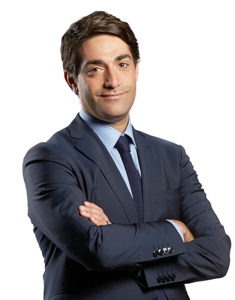 Hayden Mindell has replaced Malcolm Dunlop as the top programming executive at Rogers Media, the broadcaster announced Tuesday.
As part of an internal promotion, Mindell was named VP of TV programming and content, at Rogers Media on Tuesday.
"Hayden is one of the industry's sharpest and most strategic programming executives," Rogers Media president Scott Moore said in a statement.
Dunlop, the former EVP of TV programming and operations, left Rogers Media on Aug. 30.
Rogers Media employees were told of the executive shuffle at the network on Tuesday afternoon.
Mindell's promotion follows Rogers Media's City network in recent years increasing its primetime ratings with a string of US comedies like Two Broke Girls and New Girl.
The conventional channel has also rolled out new Canadian series like Seed, Bachelor Canada and Storage Wars Canada.
From Playback Daily