Desjardins teams up with the Toronto Argonauts
The sponsorship is part of a larger strategy for the financial institution to build up its presence in the GTA, following a few years of focusing on smaller communities.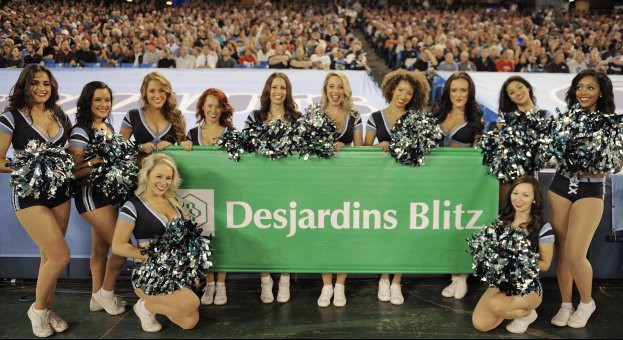 Desjardins Insurance is looking to connect with consumers in the GTA through a new partnership that will see it team up with the CFL's Toronto Argonauts as a sponsor of the remainder of the 2013 season and the entire 2014 season.
As part of the partnership, Desjardins is now the exclusive financial institution, wealth management and insurance partner of the team, and will activate primarily through on-site branding, including logos on the field, on digital boards and on the Argos' practice jerseys. Desjardins branding will also be present on the Toronto Argonauts website and Desjardins will be a sponsor of ArgosTV.
The financial institution will also activate through in-game elements such as the Desjardins Blitz, where event teams visit sections of the stadium to hand out t-shirts to fans, and the Desjardins Minor Football Piggybank Challenge, in which local minor football teams compete to fill up giant piggybanks for the chance to win up to $1,000.
Liz Scanlon, senior communications advisor, Desjardins, tells MiC that the partnership is part of a long-term strategy for Desjardins as it looks to build its profile in Toronto and the GTA, a market she says Desjardins hasn't been as active in over the past few years as it has focused on smaller communities.
She adds that a partnership with the Argonauts was an ideal fit for Desjardins because the in-game elements of the agreement presented Desjardins with an opportunity to fulfill its mandate of contributing to the communities in which it has a presence.
She says that depending on the results Desjardins sees in the 2014 season, it may look to extend its agreement with the Argonauts.