Record numbers for the return of Hockey Night in Canada
The CBC reports 2.6 million Canadians watched the Leafs take on the Senators on Saturday night, breaking the record for the most-viewed Saturday night hockey premiere in the East.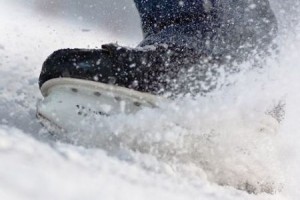 Hockey Night in Canada kicked off a new season on Saturday, with the Toronto Maple Leafs taking on the Ottawa Senators at 7 p.m. on CBC.
The prime east game brought in an average of 2.6 million Canadians, a record number for a Saturday night premiere game, according to BBM Canada numbers provided by the CBC. Overall, the game reached nearly eight million Canadians with audience numbers peaking at 10:14 p.m. with more than 4.5 million viewers tuning in as the shootout between Ottawa and Toronto concluded.
The second game of the night, between the Edmonton Oilers and Vancouver Canucks started at 10 p.m., with an average audience of 1.4 million viewers tuning in. Overall, more than 9.8 million Canadians watched at least some part of Hockey Night in Canada's broadcast on Saturday night.