Spotted! Microsoft launches Surface 2 with Deadmau5
The tech company hosted an exclusive concert at Toronto's Kool Haus with street teams handing out wristbands and demonstrating the new tablet in advance of the show.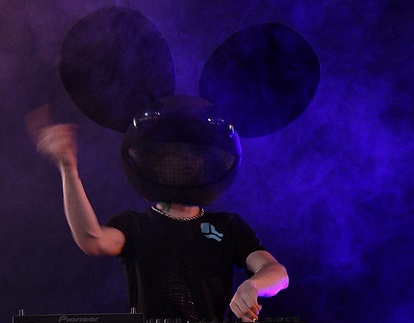 Microsoft Canada turned Toronto's Kool Haus into Mau5 House earlier this week, leveraging Canadian music producer and DJ Deadmau5 to help launch the Surface 2 and the Surface Pro 2 with an exclusive concert.
With event planning and execution help from Veritas and  Mosaic, Microsoft kept the concert a secret until the last minute, sending brand teams out into the streets of Toronto the day of the show to offer demonstrations of the new Surface's features, as well as opportunities for fans to win wristbands to the show.
To help fans out, Microsoft tweeted hints about the location of the street teams, but also allowed them to enter online by tweeting, emailing, or posting on the Microsoft Facebook page using the hashtag #surfacehaslanded and naming their favourite Surface 2 features for a chance to win. Winning entries were selected by judges based on originality and the correct listing of Surface 2 features.
Sherief Ibrahim, Surface category manager, Microsoft Canada, tells MiC that Deadmau5 was a perfect fit to help promote the Surface 2 launch because of his established presence with students and young adults up to the age of 35, the core targets for the new product.
He says the exclusive concert and the contest were the first of this size and magnitude for a Microsoft product launch in Canada, noting that promoting the Surface 2 will continue to be a significant priority for Microsoft going forward. He adds that the focus for this launch is on building familiarity of the Surface 2′s features as opposed to building brand awareness, which was the focus when the original Surface launched last year.
Ibrahim says using learning about the Surface 2 as the key to entry to the concert was a perfect way for the brand to get the product in the hands of consumers and drive familiarity of its features, adding that the concert took this one step further with interactive Surface 2 demos that allowed users to use the Fresh Paint app to draw pictures and have them put on live display at the show.
Looking forward, Ibrahim says Microsoft Canada will be rolling out a heavy multi-platform campaign closer to the holidays that will feature exclusive creative for the Canadian market for the first time.
Photo: Aflickion, Flickr Creative Commons