The CBC marks an Olympic countdown
Jim Kozak, director of sales for the Olympics at the pubcaster tells MiC about plans to deal with the time difference between Canada and Russia as the CBC celebrates 100 days until the opening ceremony.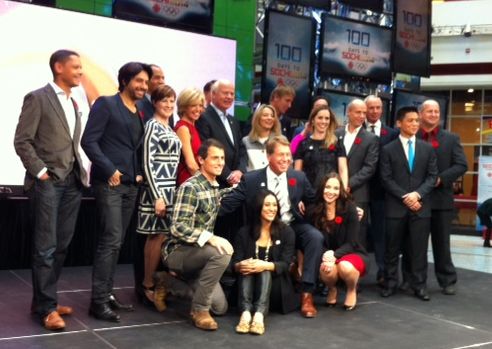 Yesterday marked 100 days to the start of the Sochi 2014 Olympic Winter Games and the CBC celebrated by unveiling preliminary broadcast details of its plans for the event.
In addition to unveiling the pubcaster's personalities that will be covering the Games, the CBC announced it will be partnering with TSN, TSN2, TSN Radio, Sportsnet and Sportsnet One to provide extended broadcast hours of coverage.
Jim Kozak, director of sales for the Olympics and sports partnerships, CBC, tells MiC the partner stations will be used to show non-core content airing at the same time as more major events.
To give Canadians the option of viewing content from the Games live, the CBC will have feeds from each of the venues online at CBC.ca/Olympics. Kozak says while much has been made about how the time difference will impact ratings, he thinks the extra hours between the live events and primetime broadcast will give the pubcaster time to curate content for the evening hours in Canada.
"If Canadians don't want to watch the events live they will get some amazing behind-the-scenes and post-celebration content that will be able to follow the athletes once they have won the medals," he says. "That is also where our digital platforms kick in, the second screen Olympic site will allow people to interact with the content."
Kozak says the CBC has 19 advertising partnerships arranged around its Olympic broadcast so far, adding there are opportunities open for brands who want to participate even if they are non-official Olympic sponsors.
"We have talked with the IOC on how to integrate people on the broadcast in a way that stays within their guidelines so we feel that will bring great value to our Olympic partners and also the non-Olympic partners," he says.
Photo: Members of the CBC Olympic broadcast team at the 100-day countdown event