Coors Banquet expands Canadian campaign
Beth Montgomery, marketing manager at Molson Coors Canada tells MiC about how the beer has fared in Canada so far, as a TV campaign launches today.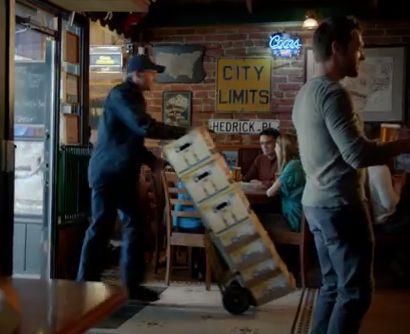 This fall Molson Coors brought Coors Banquet to Canada, launching it following a longstanding campaign from people north of the border who have been travelling to the US to get the pale lager.
The OOH, print and experiential Canadian launch campaign, with media from MEC, creative adapted for Canada from Chicago-based Calvary and below-the-line grassroots efforts by Toronto-based Behaviour was aided in large part by online word  of mouth, Beth Montgomery, marketing manager, Molson Coors Canada, tells MiC.
News that the SKU was coming to Canada was released online to the "Bring Coors Banquet to Canada" Facebook page before it was told to anyone else, because people had been petitioning the company and acting as "ambassadors for the brand" since 2010 on that site, she says.
The beer's Canadian launch is targeting males aged 25 to 38 and the campaign to reach them expands today with TV spots adapted from the US that plays upon the beer's history with the tagline "The legend has arrived." The national TV buy is targeting shows aimed at the target on channels including TSN, Discovery and OLN, says Montgomery.
Montgomery says supply of the beer in Canada hasn't been able to keep up with demand so far, hearing stories like customers taking all the product from display cases to purchase as they are being set up.