CFL on TSN grows its audience: BBM
The 2013 season became the second most-watched in league history, averaging 703,000 viewers per game and improving on last year's performance.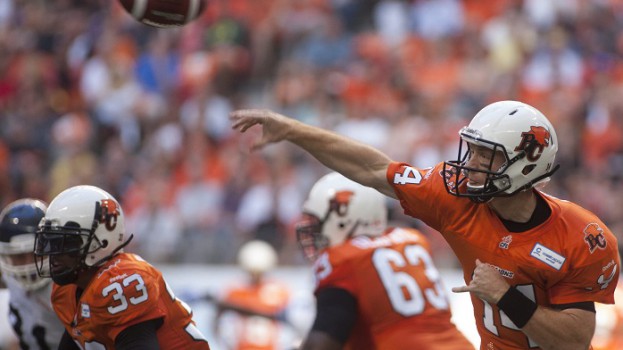 With the CFL's regular season officially wrapped up, BBM data suggests that the league was able to maintain the momentum it built last season with the 100th Grey Cup, which was its most watched championship game ever.
Throughout the 2013 season, CFL on TSN averaged an audience of 703,000, making it the second most-watched season in the history of the league and marking a 4% increase in overall audiences from last season. Meanwhile, CFL games on TSN and RDS saw combined audiences of 758,000 viewers, an increase of 3.6% over the 2012 season.
Additionally, three games drew more than a million viewers, with the Sept. 8 showdown between the Saskatchewan Roughriders and Winnipeg Blue Bombers drawing the top audience of 1.07 million viewers. A Sept. 1 match-up between the two teams claimed second spot with an audience of 1.06 million, while a Sept. 14 game between the Toronto Argonauts and Saskatchewan nabbed 1.04 million viewers.
The playoffs kickoff on TSN starting Nov. 10, and the CFL has added an slate of new sponsors to its roster. Lowe's has signed on as the official home improvement retailer of the playoffs and the Grey Cup, while Mark's is the league's new official casual wear partner. Also joining the team this year are Great Western Beer, which has created an official Grey Cup brew, Dr. Oetker, the league's new pizza partner, and Napa.
Rounding out the list of sponsors, Sun Life will bring its Grey Cup Fan March, which lets fans carry the trophy to the stadium on game day, back for a second year, while Tim Hortons will bring back its Grey Cup cups and doughnuts.
Photo courtesy CFL