Olympic.ca relaunches with mobile in mind
Redesigning meant creating a "mobile first" space for both fans and brand partners, says the Canadian Olympic Committee.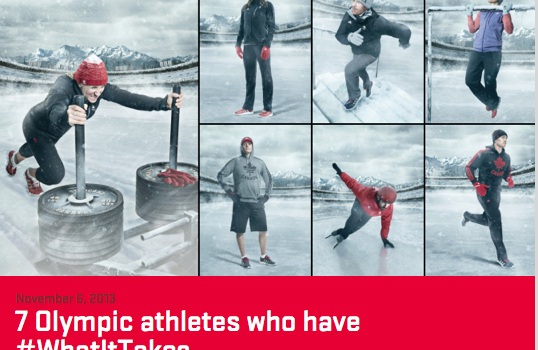 Olympic.ca officially relaunched Thursday, three months before the Winter Games in Sochi.
The Canadian Olympic Committee (COC) worked with marketing agency Zync, and their programming partner Trew Knowledge to design, develop and support the site.
"In addition to the more obvious social hooks, we knew that redesigning meant we needed to be 'mobile first,'" says Derek Kent, CMO at COC.
Mobile traffic on Olympic.ca went from 15% in 2012, to 30% in the first half of 2013. So a priority for the COC was extending media value to the space that's taken up in rotation by national partners RBC, Bell, Canadian Tire and Sport Check, and Hudson's Bay, Kent says. While this means ensuring any ad inventory from Olympic partners would be fully compatible with the site design, it also meant creating custom dimension units specifically for mobile.
The redesign makes it easy to share articles, photographs and videos on any type of small screen, says Brad Breininger, principal & strategist at Zync, in a release.
Olympic.ca will be promoted by a national broadcast and digital campaign featuring Canadian athletes. The site will cover official team announcements and all the action through the Games, targeting an audience aged 18-34 with an even gender split.