Now magazine coming to subway stations
A new deal with Gateway Newstands will see 20,000 copies of the alt weekly circulated in subway stations in Toronto starting in January.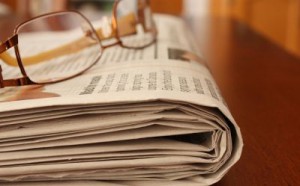 Toronto's Now magazine has a new distribution deal with Gateway Newstands that will see 20,000 copies of the free alternative weekly made available to TTC customers at 65 of the city's subway stations starting Jan. 23, the magazine announced Friday.
Alice Klein, CEO and editor, Now magazine, tells MiC that the new deal is the result of expansion and redistribution for the free weekly. Klein says that to have copies of the papers be left on the trains and circulate between as many readers per copy as possible is an attractive feature of the subway.
Targeted primarily to readers aged 18 to 40, Now is available from over 3,310 boxes, racks and newsstands across the city and boasts an average issue readership in print of about 386,000, according to PMB numbers provided by Now.