Associations reflect on 2013: IAB Canada
President Chris Williams and Joe Strolz, chairman of the board, on three things they realized this past year, and emerging trends going into 2014.
As the year winds down, MiC caught up with some of the advertising associations to hear what they learned this past year and what'll be on their radar heading into 2014. Chris Williams, president, and Joe Strolz, chairman of the board for IAB Canada, chat about fast-moving consumers, digital collaborating with other mediums and what is next for programmatic buying.
What market challenges did you see at the IAB Canada in 2013?
Policy as part of innovation: The pace and impact of innovation means that our industry must include public policy considerations in the design and development of marketing products. Ensuring representation and two-way communication between policy makers, influencers and business is a key priority.
What we see through our work with the Digital Advertising Alliance of Canada and Canada's Anti-Spam Legislation (CASL) is that these issues can take years to work themselves out. It is persistent, clear and collaborative work with long horizons.
As an example, when you look at Commercial Electronic Message as defined in CASL, you can see the fundamental issues hanging in the balance. A change of wording here or there or a judicial interpretation could push digital advertising as a whole into an opt-in regime. Implications of that would impact digital media measurement, effectiveness, creative formats and buying currencies.
Collaboration: Digital is not a stand-alone industry any more than it is a stand-alone medium – rather, digital is part of an overall brand strategy that includes content, distribution and access. Digital as an industry is pervasive across all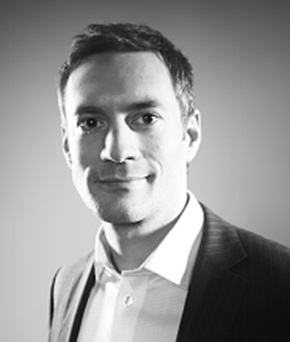 media. As there are many nuanced voices whose mandates extend beyond digital, we need to work collaboratively to ensure the digital revolution is thoughtfully deployed.
Content investment: Consumers come to any medium for the content, in fact, more than half of the activity on social media is content sharing.  Similarly, marketers more and more are looking to express their brand through content to engage and interact with their consumers on their pages and through social media.  Digital brands must balance their resources between content production, data management and platform development. To exploit the medium to its full potential, digital media providers need to emphasize content development as much as other types of media.
What emerging trends do you see coming up for 2014?
Consumers are moving faster than media infrastructure: While electronic advancements drive mass changes in how consumers spend their media time, the industry doesn't yet have a handle on how big these changes are and how quickly they are occurring. We need much better infrastructure and tools to understand and evaluate the media opportunities as they emerge. For instance, mobile traffic on sites has surged as consumers adopt smartphones and tablets at a rapid pace (we are seeing 816 media minutes spent on tablets and smartphones versus the 743 minutes per week on desktop and the total digital minutes are equal to the amount of time spent in front of televisions, according to IAB CMUST 2013), and the industry is facing the decline of Flash creative in favour of HTML 5, as Steve Jobs had predicted. These devices are highly disruptive to media consumption at home.
Closed versus open standards: Although the media industry has long had a tripartite foundation when it comes to metrics, the possibility exists that this may be coming to an end. Closed proprietary data ecosystems controlled by a handful of cross channel media suppliers would be an enormous challenge for marketers and planners.
Single versus cross-platform buying: As the digital landscape matures and marketers and media buyers are forced, largely by changing consumer behaviour, to communicate their message across multiple platforms, such as television and digital video, the challenge of measurement is also significant. The IAB needs to continue to support and deliver thought leadership and education on the issues of parity of measurement among and between online and traditional media.
The proliferation of programmatic: The rise of programmatic buying and selling platforms has been one of the most discussed and debated topics in digital media this year. Both publishers and marketers can realize significant efficiencies in adopting this technology that can then explode their ability to be more creative and innovative in the activities they undertake to drive the success of their brands. While this change is positive, it has created significant compression in the marketplace and presents many educational challenges for media buyers and sellers.