New Maytag Man anchors multi-million dollar campaign
Maytag's new digital-first media approach will introduce the brand character online.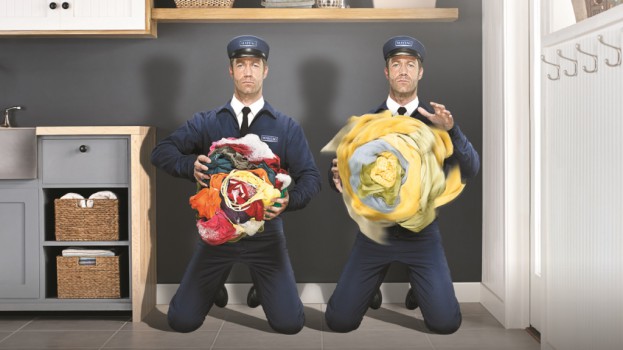 Maytag is introducing an updated Maytag Man in a new multi-million dollar, digital-focused advertising campaign. The revamped brand character will keep the iconic blue suit and hat, but now instead of standing idly by while the Maytag appliances fail to break down, the new Maytag Man becomes the machines he represents and will do the washing and cleaning, personifying the brand's stated values of "reliability, durability and power."
Gina Flinton, senior brand manager, Maytag Canada, tells MiC that the media spend is larger than a typical Maytag campaign. "We've always evolved (the Maytag Man) over time, but this is big."
With media by MediaCom in Canada and North American-wide creative by Chicago-based Team 180, the campaign targeting women 25 to 54 will launch in Canada on Jan. 23, first with a series of videos to play on Maytag Canada's new site and social channels where customers can interact with the Maytag Man through Facebook and Twitter. That launch coincides with a digital buy on sites like Style at Home, Canadian Living and the Olive Media network, as well as paid social buys and video pre-roll. Flinton says there will be lots of video content on YouTube and the Maytag website.
Once consumers are familiar with the new man, says Flinton, national TV spots on a mix of conventional and specialty channels will amplify the campaign in mid-April and run for six weeks, with another burst to come in the back half of the year.
The brand has in-store activations planned for June 2014. Flinton tells MiC that Maytag Canada is also developing a contest for Canadian consumers set to run later this year through its digital channels.
The digital first, television second approach is a big change from what Maytag has done in the past, says Flinton. "Those (digital) channels lend themselves really well to provide all the content and videos so our audience really understands who this new Maytag Man is."