Rogers' plans for the Grammys
City's first Grammys since 1995 include the first-ever national editions of Breakfast Television, a red carpet show and special programming across the network.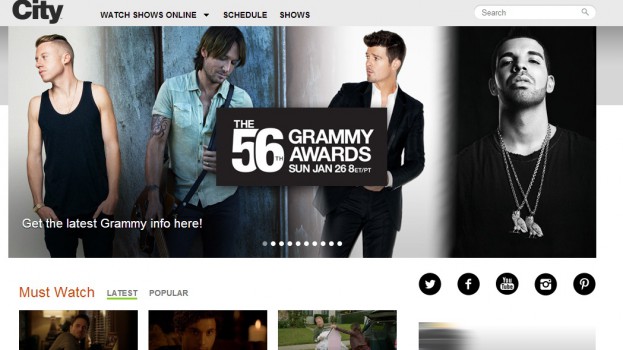 Next weekend, City will broadcast the Grammy awards for the first time since 1995 and the first time since Rogers took over network. The awards will be sponsored by L'Oreal Paris and Nissan.
Jordan Schwartz, VP in-house production, Rogers Media, tells MiC that with the opportunity to broadcast a major award show, Rogers wanted to give the event its due. "We want to do it big and we want to do it properly," says Schwartz. He outlined Rogers' approach to broadcasting the Grammys, both before, during and after the event.
For the first time, City will broadcast two national editions of Breakfast Television. On Friday, Jan. 24 and Monday, Jan. 27, the flagship morning show will broadcast live from Los Angeles with coverage of pre-awards events, the winners, performances and the after-parties. City correspondents from across the country will be involved in the broadcast, with Kevin Frankish of BT Toronto serving as anchor. "We're still going to our (local) markets; we'll still check in," says Schwartz. "Everyone gets their news, traffic and weather."
Prior to airing the CBS broadcast of the event, City will also broadcast and produce its own red carpet special, Entertainment City: Live at the Grammys, featuring City personalities Dina Pugliese, Traci Moore, Alex Despatie and Brad Smith. The crew will be joined by Chatelaine fashion correspondent Susie Wall and two-time Grammy nominee and Barenaked Ladies frontman Ed Robertson.
In November, Rogers unveiled its digital Grammys hub, Grammys.ca. During the show the companion website will feature a live stream of the red carpet show as well as feature interactive social media elements during the awards broadcast run by a City correspondent from the event in Los Angeles.
Rogers has leveraged its network of media outlets to promote the event with special programming produced on various platforms, Schwartz tells us. Entertainment City, the network's entertainment brand within Breakfast Television and news, has been producing and airing Grammys stories since the announcement City had obtained the broadcast rights. City has also aired primetime specials with recording artists Taylor Swift and Robin Thicke, as well as a multi-platform event with Lady Antebellum on Cityline and Toronto radio station CHFI, and others. The broadcaster will be sponsoring a Grammys party at the Canadian consulate in Los Angeles and sharing coverage of that on its various platforms.