Where seniors are spending their media consumption time: study
The Media Technology Monitor reports that seniors are more likely than younger people to watch TV and listen to the radio, but one-third also watch online video every week.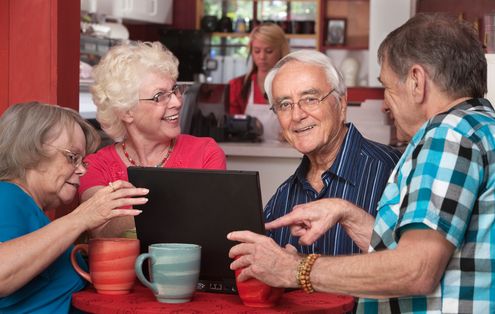 Seniors spend the majority of their media consumption time watching TV and listening to radio, but one-third consume online videos, according to data from the Media Technology Monitor (MTM).
The data, which was compiled in MTM's combined fall 2012 and spring 2013 surveys and was released yesterday, says seniors watch 56% more TV per week than non-seniors and spend 27% more time listening to the radio than their younger counterparts. According to the data, seniors spend about 21 hours per week watching TV and 12.2 hours listening to the radio.
For the purposes of the report, seniors are defined as people 68 years old and older, and that age group currently makes up one-tenth of the adult anglophone population in Canada. The majority of seniors have entered their retirement years, with close to nine in 10 currently retired and the majority earning less than $76,000 per year.
About one-third of seniors watch online video for about one hour per week (versus 4.5 hours for people under age 67) and the majority of that viewing is done on YouTube, according to the data. Overall seniors report spending about 6.3 hours per week on the internet, versus 20.1 hours for people aged 67 and under.
Seniors are more likely to subscribe to a cable TV service than younger anglophones, with 58% having cable TV versus 46% of people under the age of 67 who do.
About one-quarter of seniors participate in social media, with 87% of those who do using Facebook.
Around 61% of seniors own a cellphone, with 13% owning smartphones, according to the data. The demo is less likely to own a tablet than younger Canadians, with 12% having one versus 33% of people under the age of 67 who do. The most popular brand with the age group is the iPad, at 8%.
Image courtesy of Shutterstock