Evolve to represent Apartment Therapy's Canadian ad inventory
The publisher continues to expand its TotallyHer female-focused ad offering in Canada.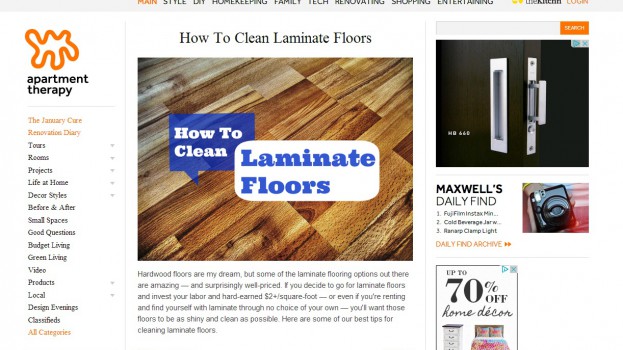 Evolve Media has partnered with DIY home design website Apartment Therapy and will exclusively represent its digital ad inventory in Canada, the United Kingdom and Australia.
Walder Amaya, SVP Canadian and international operations, Evolve Media, tells MiC that while only standard display units are available as part of the site's rollout to the market outside the US, "bespoke solutions" will be tailored for the Canadian and other markets depending on demand.
The site sees nearly 300,000 unique monthly visitors in Canada and targets women aged 18 to 54. It will join the digital media company's TotallyHer female, family-focused offering. Amaya says Apartment Therapy's brand and content align with TotallyHer's home and living portfolio, and expand its value proposition to the advertisers it works with who target the DIY audience.
In April, TotallyHer Canada partnered with Urbanmoms.ca to expand its reach among moms aged 18 to 44.