On the MiC: Facebook's Steve Irvine talks mobile
The social media company's Canadian group director of global marketing solutions on how its platform can become the new primetime for advertisers, ahead of his FFWD Ad Week panel.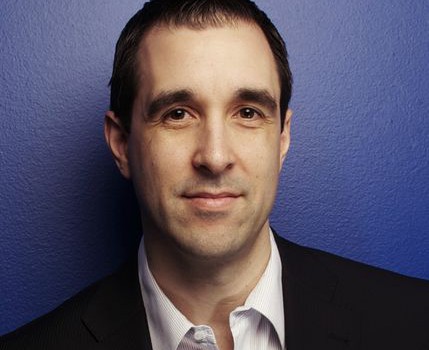 This week Toronto is playing host to a slate of media, advertising and marketing talks, workshops and parties for the ICA's FFWD Advertising Week. Tomorrow from 12:30 to 1:30 p.m. at the TIFF Bell Lightbox, Steve Irvine, group director, global marketing solutions at Facebook Canada is leading a panel called "Winning in a Mobile-First World."
Irvine says his panel, which also includes Jake Norman, president and CSO, Mindshare Canada, Jeremy Bornstein, head of emerging payments, RBC and Hicham Ratnani, co-founder and COO, Frank & Oak, hopes to cover the shift to mobile and how the panellists are thinking about the space and their strategies to succeed in it.
Facebook currently has 19 million monthly users in Canada, 14 million of which use the site on a daily basis. It also has 13 million mobile monthly users, 9.4 million of those who use Facebook daily.
Irvine says those numbers, which exceed any of the top TV show viewership stats in Canada, should be opening a conversation for Facebook becoming the new primetime for advertisers.
"The way we think about it is mobile is so pervasive now, people are checking Facebook on their phones about 14 times a day and they are checking it throughout the day," he says. "We used to think about TV being primetime, between 8 and 11 p.m. at night and that was the one time a day that we could aggregate an audience and connect with that audience. Now with the mobile phone it is in people's pockets and they are walking around with those all the time."
Facebook has made recent updates to its mobile platform, including a new update to its messenger app and a new ad option called Mobile App Install, which allows clients to copy and paste the URL of their app into an ad to drive downloads from users on the social media site. Irvine says companies like shopping app Checkout 51 generated 10,000 app downloads in two days using the ad.
FFWD Advertising Week is organized by the Institute of Communication Agencies and is on until Friday, Jan. 31. Check out Advertisingweek.ca for more details and stay with MiC and Strategy Online all week for coverage.