How Space grew its audience in 2013
Justin Stockman, VP specialty channels, Bell Media, breaks down Space's success since rebranding in March.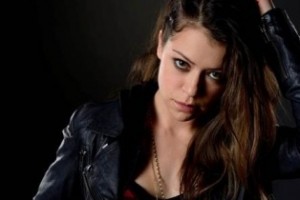 Last week, Bell Media's genre entertainment channel Space announced significant audience growth stemming from its rebrand in March 2013.  According to a release citing BBM Canada data, the channel, which MiC's sister publication Playback named Best of the Year for 2013, experienced 19% growth in total number of viewers, 36% growth among women 18 to 34 and 45% growth among teens 12 to 17.
MiC spoke with Justin Stockman, VP specialty channels, Bell Media, about Space's rebrand results, its growing audiences and how it remains distinct from sci-fi programming on CTV.
Here are the key points to take away from that conversation:
The sci-fi audience is more sophisticated than you thought.
"Space had gone beyond the old-style idea of what sci-fi was about – people wearing Lycra with laser guns. It was super sophisticated: great stories, great characters, very developed storylines. Research was showing us that our viewers were one of the most aspirational audiences. They spend a lot of money, they're well educated, they go out a lot – things that you didn't necessarily think about sci-fi viewers if you thought of that old idea of the guy in his mom's basement. We rebranded the channel to ensure that we were reflecting back what the viewers already were doing."
You can expand a brand without alienating the fans who established it.
"We wanted to make the channel more sophisticated and put the more complicated, smart shows at the forefront, and try not to alienate the core audience at the same time because they are our most loyal viewers. That was the dance we were doing.
"(We do that by) making sure that everything on the channel is linked to the idea of 'phenomena,' whether it's part of a comic book series or movie series, or just a massive hit that everyone's talking about that lives in the genre world like Orphan Black. Even Face Off, which is a very standard form of competition reality show, speaks directly to the core audience because of its sci-fi makeup. Even if you're not totally a hardcore sci-fi fan you can get into it because of the creativity, the interesting characters. That's how we're trying to differentiate Space in that we've always got that one idea at the core."
Teens are turning to more adult fare, genre entertainment included.
"Teens right now are into the same things as adults. There isn't the same phenomenon of teen programming that there used to be. That's been reflected in a lot of our channels. Because there are so many mass appeal shows (on Space) right now, we're seeing (the teen audience) go up especially. You see that with the women (viewers) as well. We knew there were tons of female fans of genre entertainment, but I think that especially from an advertiser perspective, they saw Space's audience as being that guy in his mother's basement. But it's not. It's men, women, young people and grown adults."
Despite the mass appeal of sci-fi and the influx of shows like Intelligence and Tomorrow People on the CTV schedule, specialty channel programming maintains a distinct feel from conventional.
"CTV is still a conventional network, so they're going to program to that huge mass appeal number. They're going to focus on not just genre – they have sports, news, they have everything, whereas we are really the home of genre entertainment.
"There's still that specialty feel to a show, versus a conventional feel. You see that with a lot of the big specialty/cable dramas right now. There's a different vibe to it where the characters might be a little more complicated, a little bit less cut and dry between good and evil. It's a standard across all specialty, and that's how we'd make a lot of those decisions. We're generally creating or purchasing shows specific for specialty."