Deadline extended for AToMiC Awards entries
Submissions for the awards, which celebrate breakthrough ideas in advertising, media, content and technology are being accepted until Friday, Feb. 7.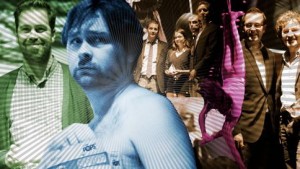 If you haven't submitted your breakthrough work to the AToMiC Awards yet, fear not because there's still time.
The deadline to submit entries has been extended to Friday, Feb. 7.
Produced by strategy in association with Playback and Media in Canada, the AToMiC Awards recognize breakthrough accomplishments in the areas of advertising/media, content and technology, with categories such as Best Transmedia, Best Brand Integration and AToMiC Engagement. Winners will be announced at the awards show in May and featured in strategy, and on Media in Canada and Playback.
This year's co-chairs are Catherine MacLeod, senior SVP, specialty channels, Bell Media; Lauren Richards, principal, Pollin8; Mark Childs, CMO, Samsung Canada; and Steve Mykolyn, chief brand officer, Taxi.
For a list of the award categories and to enter, visit Atomicawards.strategyonline.ca.