Three digital trends: Microsoft
Natasha Hritzuk, global senior insights director, reveals trends that urge brands to educate consumers on deeper data exchange, learn when to interrupt people and how to create anticipatory content.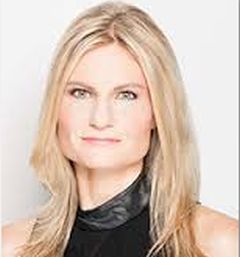 Global senior insights director Natasha Hritzuk left her post in New York last week to reveal three of eight Microsoft Digital Trends to a room of marketers and agency execs at Toronto's Ad Week. The research, conducted last spring through to Sept. 2013, contains findings from nine countries, of which 45 early tech adopters were interviewed via Skype and another 9,000 interviewed online (1,050 of those respondents were Canadian). The study was done in conjunction with IPG MediaBrands and The Future Laboratory.
Here is an outline of the first batch of trends, with another set to be released by Microsoft in Canada in March/April:
1. Value Me
Consumers aren't completely in the dark when it comes to data collection. They may feel brands aren't being 100% transparent with the use of their personal information, but they are becoming increasingly aware of its value to brands and marketers. According to the research, 35% are aware of their "data currency" and they want more control over who they share their data with and what they get in return.
When they exchange their information with brands, they want something back that's additive and tangible, says Hritzuk. Data use needs to be more sophisticated and relevant, she adds, pointing to loyalty programs that send coupons for a rental car when the customer doesn't even know how to drive as an example of a lost opportunity. If brands encourage and educate customers about exchanging deeper and more personal behavioural data, then they can provide rewards they actually have value to them, she says.
To illustrate consumers' increasing awareness, Hritzuk spoke about the "A Bite Of Me" social experiment where one person took an extreme approach to data exchange. Federico Zannier "data mined" himself of all personal information for marketers to bid on and purchase for whatever reason. In two months, he was backed by 213 participants on Kickspy.com and raised $2,734.
Another example Hritzuk used to illustrate data transforming into a currency is "Mydex" which "gives individuals back control over their personal data" by acting as a bank vault for a person to store data and later transact it with marketers, she says, but notes she doesn't see the trend of data being exchanged for hard cash as having any extreme impact or becoming mainstream. But it does demonstrate consumers' growing understanding of the value their personal data holds.
2. IntelligentlyON
"I'm looking for control over my devices and technology, but also have information pushed to me at the right time. Technology needs to be smarter and sense what you want without asking," said an early adopter during one of the research interviews. Consumers want to enjoy the "real" moments, but they feel overwhelmed by having to manage the constant flow of information from their digital devices, says Hritzuk. She adds consumers don't want to become Luddites; they want brands to help them discern what's important and what's not by creating technology that reduces the chaotic rush of digital information.
She says 40% of respondents want devices to know when they should interrupt a person with important information. Hritzuk points to apps that manage a person's schedule and predict changes that may occur if say, a flight is cancelled and the user is not able to make a meeting scheduled in their calendar, subsequently alerting them of the changes. She also uses Anti.Social as an example of a service that helps disconnect a person from the digital world, blocking sites (from between 15 minutes and 18 hours) that distract them and wastes their time.
Hritzuk notes that marketers haven't yet grasped when exactly to disappear and how to make each interaction with a consumer necessary, but advises that using smart web design to filter out distractions and focusing on providing personalised content on their sites is a good place to start.
3. The Age of Serendipity
As technology matures, consumers expect more meaningful and personalized experiences from brands. Hritzuk calls for the rise of "anticipatory content" which is where brands use their data to provide content that consumers never knew they wanted. She uses Amazon or Netflix recommendations as well as the Sobeys meal app as examples, but notes these are still basic applications and consumers want more.
So Hritzuk demonstrated this by using a fictitious Microsoft and Macy's partnership in which the retailer is able to activate all three trends. Prior to shopping at a Macy's store, a customer might look online at several blouses they carry, she begins to explain, adding that the online shopper could then put an item she likes on "virtual hold" and have a sales associate in store put it aside for her. This allows the customer to still try the item on and not have to worry about searching to locate the right item or size when she finally makes a trip to the store.
The sales associate can also have access to all of the customer's other recent searches on the site and then curate a selection of outfits on his/her tablet in store. Macy's can then set up a fitting room appointment with the customer and text her to come in to try the blouse she had her eye on, as well as other recommended and personalised items, at a certain time, on a specific day. In addition, when she walks into the store, the retailer can send her a clothing coupon to her phone (which also helps to combat showrooming), she adds.