TSN catches MLB rights
The Bell Media-owned sports network will broadcast over 75 baseball games per season on Sundays, Mondays and Wednesdays.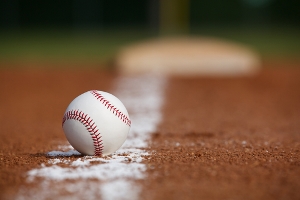 TSN has acquired the media rights for at least 75 Major League Baseball games per season through 2021, tripling the number of games to air on its platforms.
Through the deal, the Bell Media-owned sports network retains the rights to ESPN's Sunday Night Baseball and picks up Monday Night Baseball and Wednesday Night Baseball as well. Coverage begins with MLB's opening night Sunday March 30 with the broadcast of the Los Angeles Dodgers at San Diego Padres on TSN2. The deal also includes rights to ESPN's Baseball Tonight.
The deal does not include any Toronto Blue Jays games. Rogers-owned Sportsnet retains the rights to all Blue Jays games and in January renewed its own MLB deal to broadcast 300 games annually.
Baseball image via Shutterstock.