MEC releases its 2014 trend preview
With trends from connected devices turning into connected living to data and marketing growing up, the fourth annual Review Preview is written by senior staff at the agency from across its international network.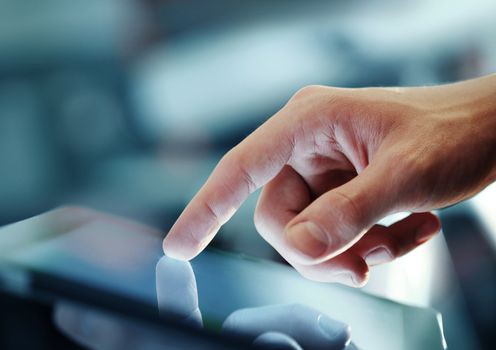 GroupM's MEC has released its fourth annual Review Preview, a collection of essays that recaps the most significant takeaways of the past year and distills them into a set of trends. Contributions in the report are written by senior staff from MEC across its international network.
The eight key trends from its 2014 Review Preview are:
1. Digital advertising moving from ugly duckling to swan: The first wave of digital ads left much to be desired in the looks department, but new touchscreen devices and evolving digital design mean marketers are at the beginning of a new age of digital advertising.
2. Closing the gap between digital marketing and retail: With the need for accountability and ROI on the rise, the desire to close the gap between digital marketing and physical retail sales has also increased. With the majority of retail sales still remaining in physical outlets, the link with digital was long seen as a blind spot, but various digital technology and media companies are working on fine-tuning techniques to assign foot traffic and sales to digital marketing exposure, with mobile and data analysis at the centre of the discussion.
3. TV has never been better: The report says the control, quality and breadth of TV content is better than ever now. New shows and new show formats are bringing better talent to the small screen in front and behind the camera, leading to new viewing opportunities, from which networks, tech vendors and advertisers can benefit.
4. Brands built by links and tweets: According to MEC, brands need to recognize the importance of storytelling, and the need to capture the attention of consumers in bit-sized pieces. Doing this will bring consumers in on an emotional level and provoke them to want to dig deeper with the brand.
5. The era of open source marketing: Digital technology has allowed for disruption on many levels across numerous industries, including media and advertising. According to the report this has caused the growth of open source marketing, where companies source input and inspiration from outside the company.
6. Data and marketing grow up: Data has come a long way this year, as have the ways brands go about protecting consumer data. The Review Preview suggests that as companies entice consumers to share their data the conversation about who owns it will continue to evolve, as will talks about privacy concerns and data accuracy.
7. New approaches for programmatic buying: When programmatic buying first came to the forefront it was heavily focused on digital display inventory and direct response advertising. As the tech has improved and use of programmatic becomes more sophisticated, many believe it can and will be applied to more media for a wider range of objectives, according to the report.
8. Moving from connected devices to connected living: With wearable technology becoming more commonplace, people are now thinking in terms of connected living, moving beyond smartphones to a variety of lifestyle devices that leverage the power of digital technology to help them live the best life possible.
Screen image via Shutterstock