Spun Out debuts to big numbers
The new CTV original comedy brought in over a million viewers for its Thursday night premiere.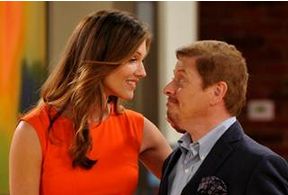 CTV's new Dave Foley-starring comedy Spun Out attracted 1.2 million average total viewers for its Thursday night debut at 8:30 p.m. Those numbers mark the most-viewed original program on the channel since the debut of Motive last year.
The comedy, which takes a humorous look at the world of public relations, had nearly nine million Twitter impressions for its debut episode. Spun Out led into the season two premiere of CTV drama Motive, which brought in 923,000 viewers, up 11% from its season finale.
Spun Out returned to its regular timeslot on Friday at 8 p.m., numbers for that broadcast will be available later today.