Tablet penetration growing faster than ever: MTM
The latest Media Technology Monitor data shows that tablet penetration has reached 42%, with most using the devices to watch videos.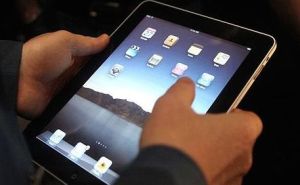 Tablet adoption is growing faster than before, a new report from Media Technology Monitor shows.
As of fall 2013, 42% of Anglophones owned a tablet, up from 34% in spring 2013, the largest jump in ownership since the devices were introduced. iPads still lead the market overwhelmingly, making up 67% of all tablets.
The report states emphatically that income is the major factor that influences tablet adoption, with 79% of people with a household income over $200,000 owning a tablet, whereas just 54% of those with a household income of $75,000 to $149,999 own one.
More tablet owners are using their devices to watch video than before with about 48% reporting that they watch video, up from 39% last year. Of respondents, 29% said they used their tablet to watch a TV program, up from 22%, and 20% said they watch Netflix, up from 13%. Watching video is the fastest growing tablet activity, but accessing the internet, surfing the web and email remain the tablet's most popular functions.
Tablet owners tend to spend more time online than the average Anglophone, logging about 22.6 total hours per week, compared to the average 18.3.
Data courtesy of Media Technology Monitor. Results based on the total sample of 4,009 Canadians are accurate within plus or minus 1.5 percentage points 19 times out of 20.