Corus Entertainment posts higher Q2 earnings
The broadcaster showed the benefits of acquiring the former Astral Media assets Historia, Series+ and Teletoon as it unveiled its latest financial results.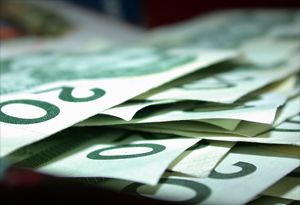 Corus Entertainment on Thursday showed the benefits of acquiring the former Astral Media assets Historia, Series + and Teletoon as it unveiled its second quarter financial results.
The Toronto-based broadcaster posted net income attributable to shareholders at $6.1 million for the three months to Feb. 28,  against $5.9 million in the same quarter of 2013.
Revenues were up 11% to $191.4 million in the latest quarter.
Corus last year took over Teletoon Canada from Bell Media, which includes licences for Teletoon, Teletoon Retro and Cartoon Network Canada, at a cost of $249 million.
Corus bought out the 50% stake in Teletoon that it did not already own, with the other half previously held by Astral Media before it shifted to Bell Media as part of a wider takeover deal.
The broadcaster also acquired Historia and Séries+ for $136.6 million to get deeper into the French language market.
With those new services in hand, Corus reported TV revenue up 15% to $152.1 million, while radio revenues were down 2% to $39.3 million.
The broadcaster added that advertising revenues rose 17% to $87.8 million, and subscriber revenues jumped 23% to $83.5 million, while merchandising, distribution and other revenues fell 32% to $19.9 million.
Revenues increased for television by 15%, while radio decreased by 2% in the second quarter, compared to the prior year.
Adjusted net income, excluding acquisition and restructuring costs and impairment charges, was $26.7 million, up 10% from a year-earlier $24.4 million.
The one-time items included $8 million for radio broadcast license impairment charges, and business acquisition, integration and restructuring costs of $18.7 million.
From Playback Daily