NABS names new executive director
Manuela Yarhi is taking over the position this month.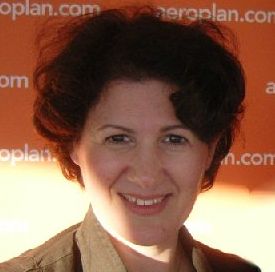 The National Advertising Benevolent Society has announced that Manuela Yarhi is being appointed as its executive director, taking over the position from Jim Warrington who had been in the post for three years and recently retired.
Yarhi worked as VP of custom content agency Totem and its predecessor Redwood Custom Communications for over 13 years. She takes her position at NABS starting today.
"I am delighted that our organization has been able to add such a talented and respected individual to lead our strategic initiatives and the NABS team," said John Boniface, chair of the NABS Board in a release. "Jim Warrington did an outstanding job building a solid foundation and guiding the evolution of NABS. As a result, we have some very exciting plans moving forward. Manuela will be instrumental in inspiring our team and our industry to support more and more people, as we expand both the nature of our services and our national footprint."
In 2013, NABS impacted the lives of close to 1,100 individuals and families of people in the communications industry through its helpline, counselling and financial support services, according to a release. It raises funds through events and initiatives like the Vintage Intern Auction.