Chatelaine partners with PetSmart
The Rogers Media title aims to connect with its pet-loving readership through a special 20-page sponsored edition created with the company.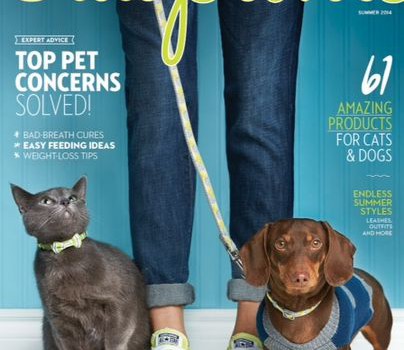 Chatelaine is targeting its animal lovers with a new special edition Pawprints issue, produced in partnership with PetSmart.
The idea for the 20-page mini-edition of the Rogers Media title originated in 2012 when it launched a "Cat-elaine" custom cover contest with Purina and were met with a larger than expected number of responses, Penny Hicks, publisher, Chatelaine, tells MiC.
Similar to the custom issue Chatelaine did with Target last fall, photo spreads and editorial in the pet-focused issue will feature products that can be found at Pet Smart, but content from the magazine was not shared with the client before it went to print, says Hicks. The cover of the magazine features the tagline "Chatelaine shops Petsmart," which echoes the "Chatelaine shops Target" piece from the last special edition.
Sections in the special edition echo those in regular issues of the magazine, says Hicks, noting pieces that feature prominently, like style and health will be there, but will be focused on pets rather than their owners. Art direction in the title also stays true to course, with tips at the bottom of each page, similar to how it is done in regular issues of Chatelaine.
Pawprints is being distributed to subscribers of the magazine, with an additional 25,000 copies going out to PetSmart locations across the country where they will be available for free. In addition to the print version, the magazine will also be featured in Chatelaine's iPad issue, where users will be able to create alternate  custom covers featuring their own pets. Hicks says she hopes the Pawprints issue is the first of many such special editions focused on pets.