RDS draws all-time record audience
The Canadiens' game seven win attracted 2.5 million viewers, dominating the French-language primetime market.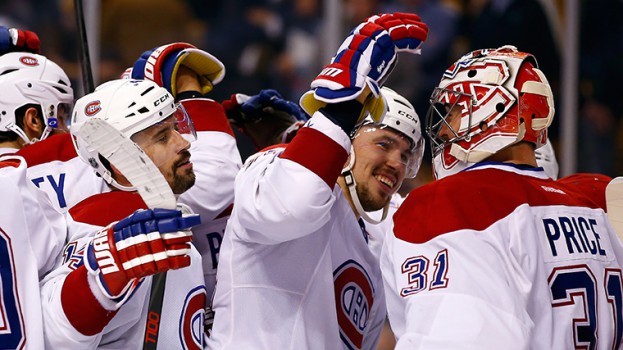 As the Montreal Canadiens beat the Boston Bruins in game seven to advance to the Eastern Conference finals, RDS recorded 2.4 million viewers, the most ever for the French-language sports network.
The audience peaked at 3.4 million viewers at the end of the game, and the channel dominated French-language ratings during the broadcast with a 58.6% market share. The post-game show L'Antichambre also saw record numbers with 781,000 tuning in.
In English Canada, CBC drew 4.56 million viewers (AMA) to the game, the most ever for a second-round broadcast, with audience levels peaking at 7.23 million, according to BBM Canada data cited by CBC.
On average, two million viewers tuned in to RDS for each of the seven games in the series, about a 16% increase compared to the second-round series the Habs played against the Pittsburgh Penguins in 2010, according to BBM Analytics data cited by the Bell Media owned station.
The Habs continue their playoff run Saturday as they face off against the New York Rangers at 1 p.m. on RDS and CBC.
Image courtesy of RDS/Bell Media.