Fashion launches interactive iPad app
P&G is the exclusive advertising partner for the first issue of the St. Joseph Media-produced edition of the magazine.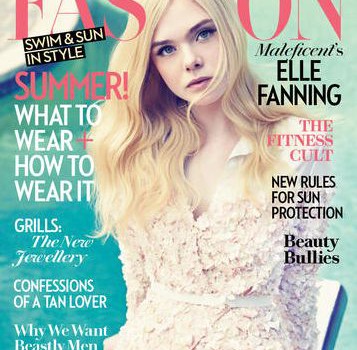 By Dexter Brown
St. Joseph Media's Fashion has launched a new tablet app, which promises enhanced interactivity and exclusive content.
The new app, which is produced in-house by the company, gives readers access to behind-the-scenes videos and interactive photo galleries, along with other features such as special effects and bookmarking. The interactive features are not limited to editorial content, however. Advertisers can also take advantage of them to create videos and photo galleries. There is also the option to embed social media integration or HTML 5 elements in ads as well.
Fashion tested the new interactive digital format with its May 2014 issue and made the launch official with the following issue (Summer 2014), which featured five ads from P&G immediately after the cover. That exclusive partnership and placement is a result of the strong relationship between Fashion and the advertiser, Ken Hunt, VP of digital for St. Joseph Communications, tells MiC.
"I think that you will see ads distributed throughout the magazine in the future," Hunt says. "P&G will have ads in the next issue, but it's open to anyone who might want to advertise."
While Fashion was previously available on tablets and smartphones through apps created by Pocketmags, it only offered a digital replica of the magazine with no interactive features. Readers who opt for the new iPad-optimized edition of Fashion, however, may notice some other differences between it and the other versions.
"Ads that are in the print version are not automatically included [in the new digital version]," says Hunt. "There is a range of incentives for our print advertising partners for them to be able to participate in the iPad edition."
Fashion's digital replica app will continue to be supported with all the ads in the print version. However, the ads there will lack the interactive elements of the ones in the new digital edition.
The new interactive version of Fashion is available now in the Apple App Store.