CTV ending Played
Bell Media confirms that it will not be bringing back the undercover cop drama next season.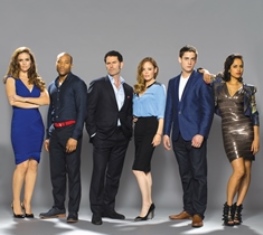 It won't be Played again, Sam.
Following reports emerging on Twitter, Bell Media confirmed Thursday that it will not be bringing back its original drama Played to CTV.
Of the decision to end the series, Scott Henderson, VP communications, Bell Media, issued the following statement:
"We're really proud of the series, and the producers and actors who worked so hard to create it. We believed in Played, and gave it the best possible launch platform, with massive promotional, marketing and PR efforts, and a great timeslot, allowing it to launch to respectable numbers. Unfortunately, viewership was not strong enough overall to justify a second season order."
The series averaged 736,000 viewers per episode.
As stated by Henderson, Bell Media put a fair amount of media might behind the series, using it as a focus of its fall media campaign and featuring a companion web series, Interference, online and on its CTV GO app.
The series finale aired Dec. 19 on CTV with back-to-back episodes.
From Playback Daily